PAK Move to Graphene: An Aussie First in Taking this Nano Material from Lab to Industry?
PUBLISHED: 08-06-2016 11:00 a.m.
With almost endless applications of the nano-material 'graphene' – a one atom thick layer of graphite; it's a smart play for an ASX listed junior to take a major shareholding in a leading graphene technology development company.
That's exactly what Pacific American Coal (ASX:PAK) is doing, having taken a 20% stake in the Warwick Grigor backed Imagine Intelligent Materials (Imagine IM), which will ultimately increase to a 40% stake .
In addition to its stake in Imagine IM, PAK also has a large high quality JORC coking coal asset to the tune of over 250 million tonnes, as well as a stake in an operational coal mine in Oklahoma.
With coal prices showing initial signs of a rebound, these long term assets are the strategic core to the company's future value because of the quality of the coking coal at Elko, and PAK intends to realise the assets true value over the coming years.
With an eye on the way graphene is set to transform industry as a whole, PAK entered into a Heads of Agreement with Imagine IM to give PAK shareholders a leg into, not only a leading graphene player, but the broader graphene market.
That's good news for PAK shareholders, because Imagine IM looks like it is really onto something.
Imagine IM is quickly emerging as a leader in developing commercial applications for graphene and associated advanced carbon based materials.
The key word here is 'commercial', as Imagine IM plans to be the first company in Australia to bring graphene out from the lab, and into industrial use – and the company is moving fast.
Although this is still an early stage play and caution is required for any investment decision you make with regards to this stock.
Graphene offers extremely high electrical and thermal conductivity and strength, and new patents are emerging for novel uses of it almost every week.
Imagine IM has developed a proprietary graphene-based coating that enables geotextiles to be made electrically conductive, making leak detection easy and inexpensive. This is invaluable for the development and commissioning of dams, landfills and roads where it is imperative to prevent harmful and expensive environmental leaks.
To get this product to market, Imagine IM has already partnered with the leading geotextiles company in Australia, Geofabrics, under a licensing agreement .
Imagine IM's Geelong production plant is set to be commissioned in a few weeks' time, and will enable the first product from the agreement with Geofabrics to be on the market by August 2016 .
This is not only an Aussie manufacturing first. It is a global game changer. It represents the first large scale manufacturing solution anywhere that uses graphene.
Imagine IM has a highly experienced team that are adept at transforming laboratory ideas into commercial ventures.
The main man is Chris Gilbey OAM, who has done this particular dance before – as CEO of Lake Technology Ltd, he grew the business from research focused, to manufacturing and licensing; to be ultimately taken over by Dolby Laboratories.
What is also interesting here is Imagine IM's 'licensing and certification' model to ensure participants that install and deliver its graphene products are required to meet set standards of materials quality.
The certification program enables end users to de-risk their manufacturing and suppliers to open up pre-qualified markets and customers. It could also mean attractive margins for Imagine IM's shareholders – of which PAK now is.
Imagine IM essentially has a three pillar business model: licensing, certification and manufacturing.
Imagine IM's customers sign a licensing agreement from which Imagine take an 8% royalty on all sales.
The signee then agrees to be certified. From there anyone in the customer's supply chain must also be certified creating a further revenue stream.
The final stage of the business plan is Imagine IM's ability to manufacture master batch materials that are the means to create the end product solutions. Essentially, Imagine IM develops proprietary products that deliver specific capabilities of graphene in formulations that are easy for end users to incorporate into their existing manufacturing processes. That means no new capex for the customer.
This commercially savvy three pillar strategy is a power play of great proportions.
It has, in essence, in just one case, allowed Imagine IM to corner and potentially revolutionise the global geosynthetics sector which is estimated to be a A$20BN market by 2018.
It's really just the beginning though. Imagine IM's goal is not to just make solutions for the geotextiles market vertical.
Imagine IM sees the potential in developing platform technologies that yield high value solutions, and then migrating them into new market verticals – with the strategic vision being to deliver large scale sensors and monitors.
This vision will see the company essentially evolve into an Internet of Things company, where the value add is not only from the graphene coatings and compounds but from the value of 'mining' data.
Imagine plans to add value for its shareholders at every step of its evolution – and remember PAK is going for a 40% stake.
Imagine taking a stake in a business that could revolutionise the world?
Re-introducing: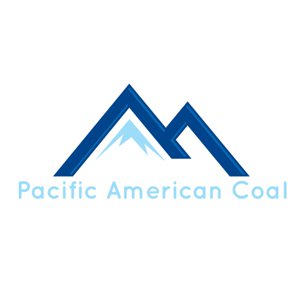 Pacific American Coal
ASX:PAK
Back in March, Pacific American Coal (ASX:PAK) announced it would aim to take a 40% stake in graphene specialist Imagine Intelligent Materials (IIM) .
Subsequently, PAK undertook a cash placement of 33 million new shares in PAK at an issue price of 4.8c, to raise $1.58m to sophisticated and professional investors to fund the initial acquisition and the costs of the underwritten placement.
PAK has initially acquired 833,000 shares in Imagine IM at an issue price of $1.50 per Imagine IM share, comprising 20% of the issued capital of Imagine IM for a cash payment of $1.25m.
Following completion of the Initial Acquisition, PAK will acquire a further 20% of Imagine IM via a Share Exchange. Full details on PAK's investment in Imagine IM can be found here .
A quick review of PAK's US coking coal assets
With all the news on PAK investment into graphene specialists Imagine IM, PAK's North American coal assets should not be overlooked.
During one of the worst periods the North American coal industry has ever suffered, including the complete collapse of a number of major players, PAK has prudently been preparing for an inevitable upturn in coking coal prices.
PAK's 30% stake in GCI Oklahoma, the owner of an operating coal mine, has remained profitable, and the company has announced a maiden JORC resource of over 250 million tonnes of high quality coking coal at its 100% Elko.
Given the current coal market malaise the PAK board have looked at the bigger picture, and realised the carbon product with the greatest potential for commercialisation and value enhancement is graphene.
News of the Imagine IM deal seems to be having an on market impact – since we first covered PAK in our first article, which goes into extensive detail on the company's coal assets, Why is this Little Known ASX Company Attracting Attention from Veteran Stock Pickers? , PAK has been up as high as 300%: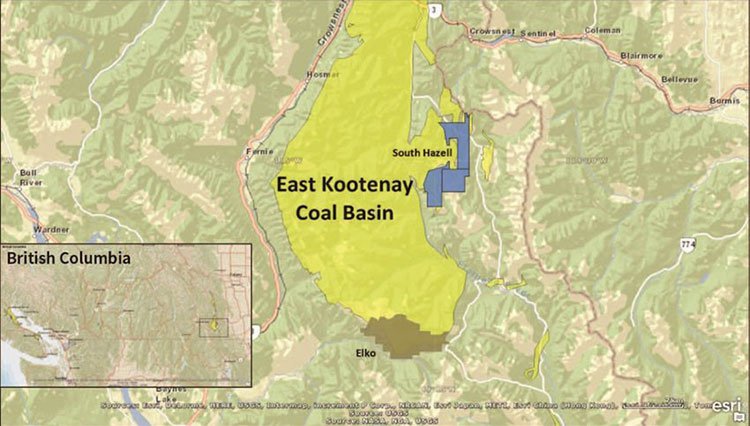 The past performance of this product is not and should not be taken as an indication of future performance. Caution should be exercised in assessing past performance. This product, like all other financial products, is subject to market forces and unpredictable events that may adversely affect future performance.
So what exactly does Imagine IM do and why was PAK so compelled to take a position?
As we indicated earlier, Imagine IM is a commercialisation and IP developer for industrial applications of graphene.
As a first product, the company is developing coatings for industrial textiles and fabrics using graphene.
Graphene itself is categorised as a 'super material' as it offers extremely high electricity and thermal conductivity, is 100 times stronger than steel, and is impermeable to all water and gasses. In fact, the material is so ground-breaking that its discoverers won a Nobel Prize back in 2010 upon its discovery.

Graphene is an industrial game-changer and could very well spur a mini industrial revolution as manufacturers scramble to use the new and improved material in all sorts of applications.
Lending a hand to this revolution is Imagine IM.
The following presentation, delivered by Imagine IM CEO Chris Gilbey offers some insight into where Imagine IM and by extension PAK is heading:
At the moment, Imagine IM is in a partnership with a licensee Geofabrics , the largest geotextiles company in Australia, and are looking to bring to market a graphene based geotextile to be used for landfill and mining construction.
You would have seen how that product works if you watched the YouTube video above.
Unveiling the arrangement with Geofabrics, Imagine IM CEO Chris Gilbey said the initial product is designed to help easily and inexpensively identify leaks in geotextile liners.
In mining and landfill applications there is the need to store waste on site in some kind of containment fill – think a tailings dam. This needs to be lined by material to ensure that there are no leaks into the surrounding environment – except, inevitably, during installation and beyond and despite the best efforts of engineers and current materials, leaks appear.
Enter Imagine IM's graphene coating technology.
"Our graphene coating technology has the potential to become a key element of the world's geotextiles industry which is growing at around ten per cent per annum and will be worth around $20 billion by 2018," Gilbey said in April.
"We have utilised graphene's electrical conductivity to provide the means to detect pin hole leaks in geotextiles.
"Leak detection is important because, undetected leaks mean that there is potential for toxins to escape from tailings dams and landfills into ground water."
This is just one innovative application of graphene when it gets in the hands of savvy commercial folk like the ones at Imagine IM – just one vertical of a much larger and varied market that Imagine IM are looking into.
But back to the Geofabrics product – In short, Imagine IM has developed a coating for geotextiles, imgneTM X3, that allows them to be made conductive. Here's how it works:
ImgneTM X3 is the product already licensed to Geofabrics, and it has passed the first stage of field trials, with full field trials expected to be completed by the end of June.
Based on Chris Gilbey's presentation in the video above, we understand that Geofabrics have been very impressed with the product, and see it as one of their flagship products that they will be bringing to their clients.
Projected time to marketplace is the last quarter of 2016, which means Imagine IM (and consequently PAK) is on a fast track to early revenues.
However, just like any small company entering a new market, this is an estimate, and there is no guarantee when revenues will arrive, so don't base your investment decision only on this information.
The beauty of the product is that it can be used in the very lucrative tailings dams and roads industries – real mass manufacturing industries that will continue as long as there are mines being built and roads developed... You get the picture.
So, graphene is a pretty big deal and now PAK has bought into the revolution.
Graphene 101: An overview
We have briefly mentioned the role of graphene in product development, but let's take look at this 'super material' in more detail.
Take a look at the following chart showing the rise of graphene inventions. There has been dramatic growth over the last decade. From just 33 inventions in 2004, to over 5000 by 2014.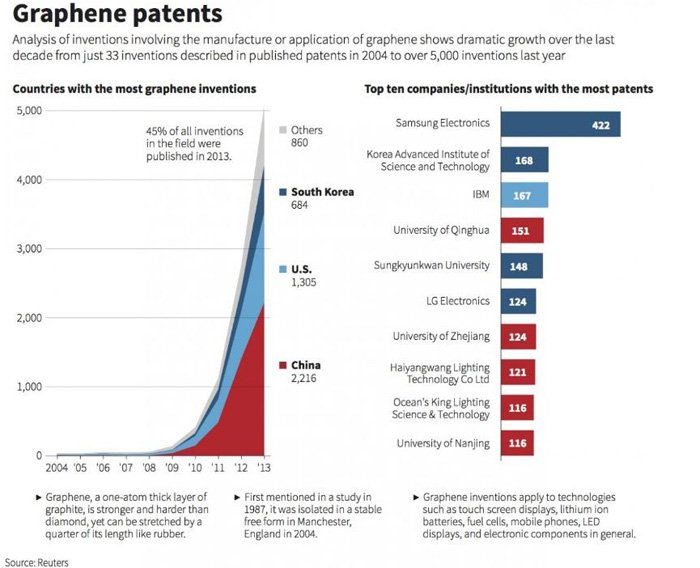 Just in the UK alone, the rise of patents for products has been staggering.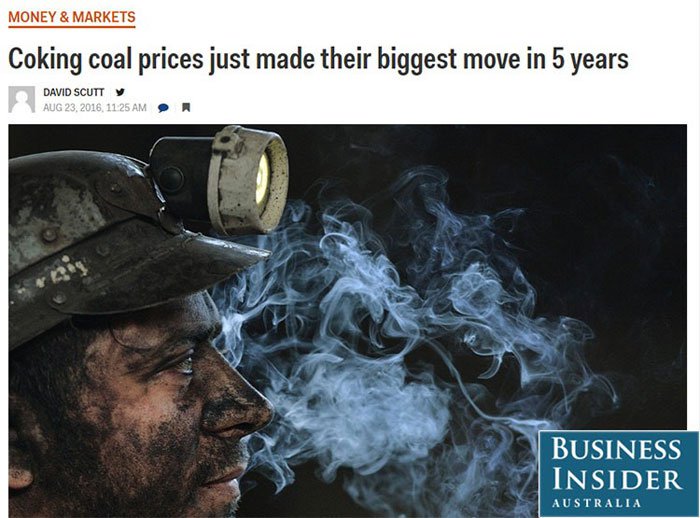 From almost zero in 2005 (when graphene was first discovered) to over 9000 in 2014. Such a blistering rate indicates manufacturers, research laboratories and probably even individual inventors, are all scrambling to come up with graphene products that utilise the awe-inspiring properties graphene possesses.
Out of those 9000 applications, these are the entities spearheading graphene research: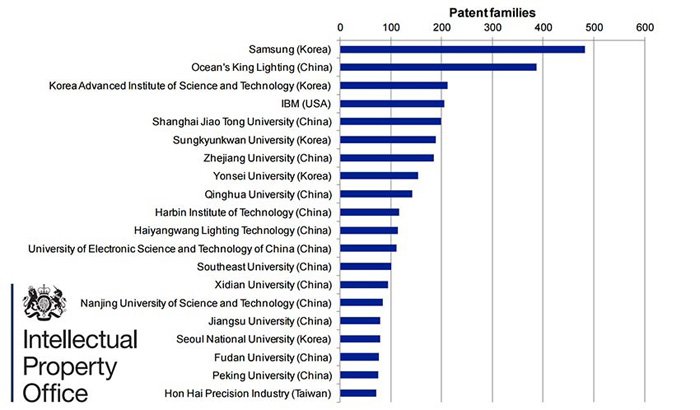 It's not hard to see who is most keen to develop graphene-based technologies; it's the same old chestnut — China.
China is currently the world's most dominant producer of graphite, accounting for around 80-90% of global production.
It's neighbour South Korea is home some of the world's leading electronics manufacturers such as Samsung and LG — which now begins to explain the trend in graphene patent applications and future graphene end-uses.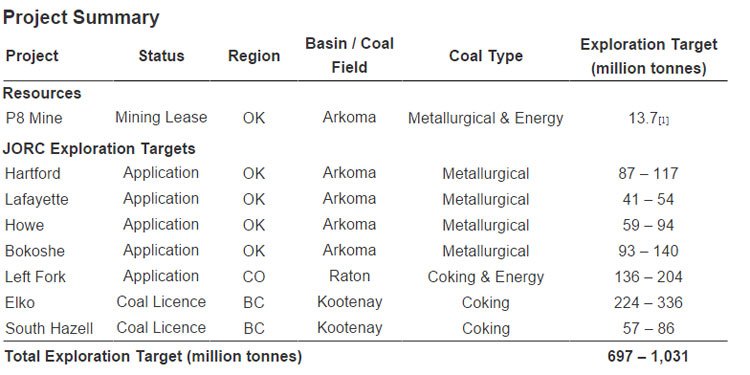 If we take what Imagine IM intends to do with its graphene innovation, we could soon add Australia to the mix.
Every man and his dog are keen to develop products utilising graphene because of its quite breath-taking qualities including superconductivity, super-elasticity and super strength, but Imagine IM have the upper hand. Imagine IM are set to deliver the first large scale manufacturing solution that uses graphene – what appears to be a global first.
To cut a long story short, graphene's proliferation means products like this are on their way towards hitting store shelves at some stage in the next decade: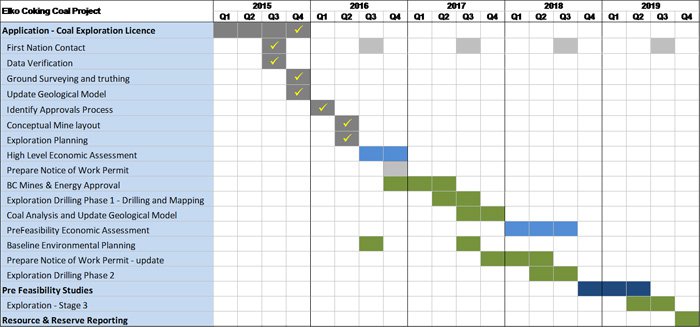 Not only is graphene the thinnest possible material that's physically possible, but it's also 200 times stronger than steel and conducts electricity better than any material known to man. And it's all possible at room temperature.
Thinking about graphene and its future tends to evoke memories of the cult-classic series Star Trek — although we haven't seen any references to dilithium crystals just yet.
Researchers are only beginning to explore the full extent of graphene's capabilities, but already, it is being heralded as the " strongest material ever measured ".

To give you a comparative understanding of how mind-bogglingly futuristic graphene is — if you were to balance an elephant on a pencil, the pressure created would be insufficient to break even one layer of graphene. And because that one layer is one atom thick, if you were to conduct such an experiment, the elephant would appear to be levitating in mid-air on a pencil because one atom-thick sheets of graphene are not visible to the eye.
A bit like this: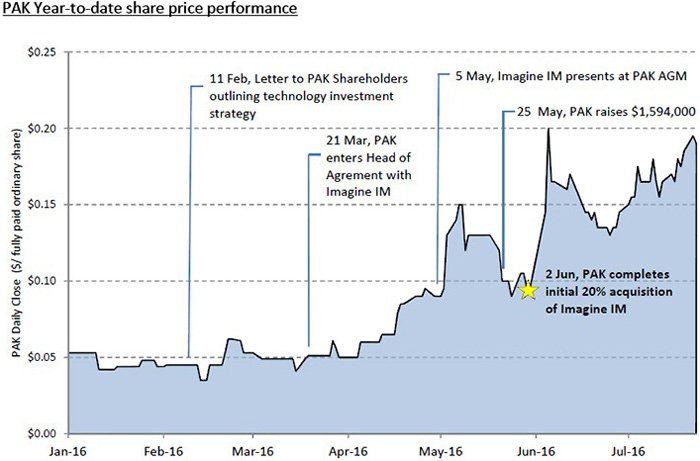 We don't know about you, but we would love to get our hands on some graphene sheets for the Next Small Cap office — if only to make David Blaine look a bit silly by showing him how it's really done.
Graphene is on course to change the way entire societies move around, communicate and do business and, like any up and coming market, there tends to be a procession of contenders, all keen to be the early bird that catches the worm.
Planting the seeds
To be the early bird, you need a plant where you can manufacture your product.
And with deals being done so quickly, starting with the Geofabrics deal, Imagine IM needs its own plant.
As such the company has entered into a contract with Geelong-based engineering company Austeng, to build Australia's first commercial graphene manufacturing plant.
The pilot plant will have an output capacity of 10 tonnes per year of graphene. Two tonnes will be used by Imagine IM in the first year of operation for products aimed at customers in Australian manufacturing.
Imagine IM expects that once the commercial graphene capacity is in place, it will open up other opportunities for graphene supply.
That's across the globe and way beyond Australia's borders.
Which means this plant could provide a significant boost to Imagine IM's ambition to add value to the global market by supplying the material that makes a good product great.
Did we mention before that Australia could join South Korea, the US and China as prominent graphene nation?
BCC Research suggests the market for graphene-based products will be worth $1.3BN by 2023 and Reports and Reports forecasts that in 2018 $100MN of graphene will be sold for use in RFIDs, smart packaging, super capacitors, composites, ITO replacement, sensors and memory.
Graphene is a strategic material in most industrial economies, so by contracting Austeng, Imagine IM will bed down its proprietary production processes and be able to supply Imagine IM's customers in 2016-2017.
The plant is expected to lay the foundations for expansion from domestic supplier to global supplier. Imagine IM it anticipates it will need to supply over 100 tonnes of graphene per year within the next two years.
Imgne all the people
As CEO Chris Gilbey says in the presentation video above, none of this growth would be possible without a diverse, committed and experienced team driving Imagine IM.
Chris Gilbey OAM
You may have heard the name before. He is a music legend having a hand in the launch of Australian icons such as AC/DC and INXS and artists such as Keith Urban.
As such, Mr Gilbey knows a thing or two about relationship management, protecting IP and putting 'products' and on the world stage.
Mr Gilbey, whose work in the music industry earned him an Order of Australia, has led businesses driven by monetizing intellectual property for over 35 years.
As CEO of Lake Technology (ASX) he led the company from being research focused to becoming a product manufacturing and licensing business. This resulted in the company being acquired by Dolby Laboratories Inc. He then joined Dolby and developed and executed a strategy to grow Dolby's key licensing markets in consumer electronics in Korea, Japan and China. This created a substantial increase in margin contribution in the next 24 months synchronous with Dolby's IPO.
PAK is hoping that through Mr Gilbey, Imagine IM can achieve similar success.
Phil Aitchison
Mr Aitchison is head of R&D and Chief Operating Officer of Imagine Intelligent Materials and is a research executive with over 20 years' experience in applied materials science, intellectual property, manufacturing, licensing and technology commercialisation.
His main fields of success have been in energy storage, notably lithium-ion batteries and supercapacitors where nano-materials and carbon composites play a key role.
Graphene is thus a natural extension and has obvious connections with those markets above.
Along with Mr Gilbey, Mr Aitchison is the co-founder of Imagine and prior to this was Vice President of Research and Development at CAP-XX, an Australian supercapacitor developer and manufacturer, which gave the world the highest power supercapacitors, the value of which was recognised by the license to Murata of Japan, one of the World's leading semiconductor manufacturers.
Rounding out the team are:
Dave Giles-Kaye who was CEO of Australian Defense Apparel and has been a consultant with the Manufacturing Excellence Taskforce of Australia (META);
Grant Mathieson, a serial inventor and prototype, with field installation experience in mine site and water remediation applications;
Robert Gorkin, recipient of a Bill and Melinda Gates Foundation Grant for his work in developing a new hydrogel material for use in condoms. Mr Gorkin's role at Imagine is to engage with university research labs to ensure that Imagine is able to identify and leverage opportunities to license or acquire potentially valuable IP from publicly funded research labs to strategically increase Imagine's IP portfolio.
It is a strong team, but it also has one more key player in tow...
The stock whisperer
If you've been following PAK for a while or read our previous article on the stock back in February , you'd know all about a man by the name of Warwick Grigor.
He's emerging as a major PAK shareholder, and at last disclosure held about 8.16% of the register.
Mr Grigor is s a man who, on multiple occasions, has been named as the best mining analyst in the country: in particular the best mining analyst on three consecutive occasions by the Register of Australian Mining and the best gold analyst in the country by the Australian Financial Review .
The good news for PAK shareholders is that he's currently betting big on graphene – and a big part of that bet is being made in PAK.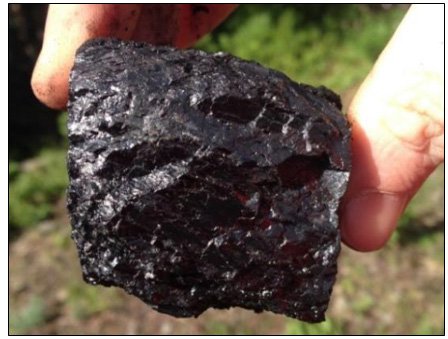 It is no doubt has something to do with PAK's investment in graphene, as he is also the Chairman of Imagine IM.
Given coal assets have recently not been viewed favourably by the market, PAK's board had the foresight to explore other value adding assets to bring to the company and were able to put together the deal with Warwick Grigor and PAK.
Grigor is a man who has done his homework and isn't just buying into all of the buzz of every single graphite play at the moment. He's someone who's only buying into the quality graphite and graphene stories with something different to offer – so his investment in PAK and Imagine IM at this early stage of the game speaks volumes in regards to where this company could go.
The final word
PAK has the backing of a major graphene bull in the Australian market and has bought into the revolution with a planned 40% stake in Imagine IM.
Through this deal, PAK is on the ground floor of being able to develop commercial applications for graphene, which are on the cusp of being realised.
Imagine IM's Geelong production plant is set to be commissioned in a few weeks' time.
Once commissioned Imagine IM's agreement with Geofabrics will kick in with product expected to be on the market as soon as August 2016 .
However it is still an early stage play and you should seek professional advice with regard to investing in this stock.
This is an Australian manufacturing first and a good news story in a climate in which manufacturing has taken a downturn.
Remember, this deal represents the first large scale manufacturing solution anywhere that uses graphene.
With diversified assets built on carbon, PAK is now shaping up as one of the more interesting stories on the ASX, so we'll definitely keep an eye on this one to see how it all pans out.
---