Pursuit Minerals
(ASX:PUR)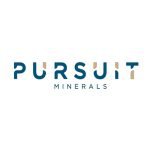 Pursuit Minerals Limited (ASX:PUR) has been hard at work advancing its 100%-owned cornerstone zinc projects located in world-class Australian metals provinces in Queensland.
Its Bluebush and Paperbark Projects are located in the heart of the Mt Isa Province. Paperbark is just 20 kilometres and Bluebush only 72km from Century zinc mine, which its owner, the $490 million capped New Century Mines, says is on track to be the fifth leading zinc producer in the world this year.
At Paperbark, PUR recently completed Heavy Liquid Separation (HLS) test work, leading to a zinc upgrade from the JB Zone Mineral Resource to over 15%, while reducing the sample mass by a factor of ten.
This is a great result in a zinc environment that saw a strong rally in 2017, with the upward trend in price expected to continue through 2018.
To fully capitalise on this environment, PUR is conducting tests at Bluebush to determine whether a world-class zinc deposit is present.
Bluebush already hosts zinc mineralisation over an area of more than 120 square kilometres, making it one of the largest areas of zinc mineralisation in Australia.
The information on this page should not be the only trigger for your investment decision. Click on the links below for a more in-depth and informed examination of the company. We strongly recommend you seek professional financial advice whenever making financial investment decisions.
PUR continues to tick boxes including the completion of its 2017 drilling programme, confirming a new zinc mineralised system at its Paperbark Project, and reporting positive results from Heavy Liquid Separation (HLS) testwork at Paperbark's JB Zone.
It is now preparing for a new five hole drill program at Paperbark, with three holes expected to determine the extent and grade of zinc sulphide mineralisation within the JE Zone.
In other words, there is plenty of news to come for this $6.8 million capped junior.