Graphite Godfather's Asian Power Play
PUBLISHED: 03-06-2015 12:59 p.m.
How can one ASX listed graphite company be so well connected?
The Next Mining Boom 's latest portfolio addition is driven largely by a set of powerful and influential folk, that we are more than happy to share our investment with.
The Top 20 shareholders hold over 80% of the stock in this company...
The company's in-country advisor is the grandson of the ex-President, and up to 15% of the company is tightly held by an accomplished Silicon Valley venture capitalist.
The graphite asset controlled by the company was handpicked and vended into the company for scrip by the 'godfather of graphite' in Indonesia – someone with a high tech understanding of downstream graphite uses that even NASA are paying attention to.
Recent news has seen them pull together deals with Korean conglomerates that makes us wonder just how high up the 'power ladder' their connections might reach.
This story is all the more enticing when its graphite we are talking about – with recent attention on graphite stocks driven by high tech end uses appearing to solidify into strong long term demand.
Now, having a large graphite resource is great, but one important element for early stage companies is to lock in a committed buyer.
This emerging ASX listed graphite company has already signed a Letter of Intent with a major Korean supply company – who plan to purchase up to 50,000 tonnes a year of processed graphite product from this company's project in Indonesia.
This ASX company has also locked in definitive agreements with a separate Korean consortium for the construction of a processing and purification plant, right next door to this company's resource.
Their plant will be capable of producing commercial grade graphite powder, which sells on the world market at up to $1,200 USD/tonne...
Not only does this ASX listed company have commercial quantities of graphite, willing buyers, and powerful project partners, it also owns a 100 ha area of land next to the resource.
This company is set to develop this land into an industrial park, and either form joint ventures with (or lease it out) to graphite end users – transforming itself into a high tech producer of graphite laden high margin products.
The company boasts a leadership team that extends to the highest levels of political power and influence in Indonesia...
The company also appears to be intimately tied to top levels of Korean business, as evidenced by the above deals and its leadership team.
Korean conglomerates Samsung and LG are two of the "big three" lithium ion players, and they are scouring the globe for a reliable source of graphite...
The only piece of the puzzle left is project financing, and we are anticipating a deal to be announced soon, given this company's track record and relationships, we don't believe this will be too much of an issue.
This ASX explorer is moving fast.
With buyers of its product and willing partners engaged to develop the project, it hasn't yet confirmed a JORC resource – when it does, we would expect this company to go onto a lot more investors radars...
As well as a JORC resource and financing we are also on the lookout for any deals relating to that 100ha industrial estate...
Which downstream graphite end users might be interested in joining with the company there?
Can this company capture the whole graphite value chain, in one neat package?

Western Mining Network (ASX:WMN) is developing a graphite project in Indonesia that will mine and process graphite, then manufacture and sell high tech end use products – a true end-to-end value chain.
WMN's Indonesian graphite project is called Tamboli, and it comprises two key components on the island of Sulawesi: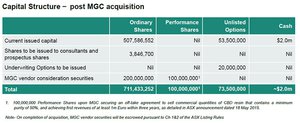 Source: Western Mining Network
Pt Mekonga Sejahtera is a 98ha exploration license for graphite (WMN holds an option on 75%), and right next door is Pt Eagle Rich – a 100 ha piece of land earmarked for construction of a graphite beneficiation plant and industrial estate – WMN holds options on 99% of this.
Widespread drilling at Tamboli is returning strong graphite results, and the company could have a JORC grade resource in the bag soon.
These graphite drill results were enough for a willing Korean buyer to sign a Letter of Intent to buy up to 50,000 tonnes a year of graphite off WMN for steel applications.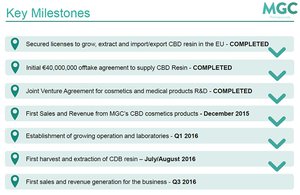 Once financing is secured by the elite WMN team, the company will establish a mining operation to extract the raw graphite.
Then, the company will send the raw material to its own processing plant, turning it into commercial grade 94% pure graphite powder material.
From that point, it'll sell it at an attractive margin, given the high sale price of up to $1,200 USD/tonne this material currently attracts.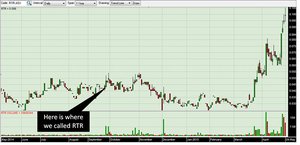 Source: Western Mining Network
That's the plan at a broad stroke – and we're going to dig into the details of each stage of the graphite value chain that WMN plan to profit from.
But first – let's check out some of the big names backing this project...
WMN's friends in high places
Getting a big resources project from idea to profitable production is a big job with many challenges – so the people involved in its execution are critical.
At the top of the company, WMN is led by Executive Chairman Christopher J. Clower , who was formerly the Head of South East Asia Corporate Finance of Merrill Lynch's Investment Banking Division.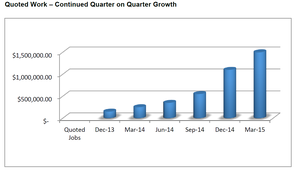 At Merrill, Clower raised in excess of US$2BN for Indonesian natural resources clients between 2005 and 2009.
Clearly this a man who knows how to get things done in Indonesia, the home of WMN's graphite play.
By Clower's side is Executive Director, Budi Santoso , who is vastly experienced in Indonesia's mining sector.
Budi Santoso is one of Indonesia's most respected mining industry figures who headed top consultancy firm SRK Indonesia , and also heads the policy working group at the Indonesian Mining Professionals Association, Perhapi.
Then there's Non-Executive Director, Melly Sah Bandar, who's worked in USA, Indonesia and Australia in in various senior strategy and financial leadership positions at multinational companies including Coca Cola Amatil, Atlantic Richfield, SingTel Optus and Lend Lease. Also on hand is Non-Executive Director, Roger Pooley, a mining engineer with deep ties to Indonesia.
Together, this is the team driving WMN's Indonesian graphite ambitions – they all have local and international experience – but they've got some serious backup helping keep up the pace: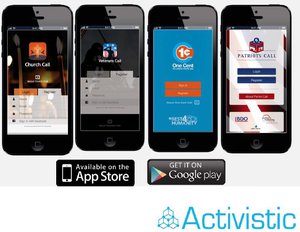 That's Panji Adhikumoro Suharto – the grandson of Indonesia's former President Suharto, who ruled the country for 31 years – and it's WMN's local advisor in Indonesia.
These days the Suharto family is not in power, but it's definitely in business.
Panji Suharto is quietly amassing a considerable fortune through his ownership of Hyundai Automobiles Indonesia and as a business advisor to foreign companies working in Indonesia.
Recently, Panji Suharto toured Australia, drumming up interest and investment for WMN – but it's his local and Korean connections that really have our attention.
If there are any legal or regulatory problems that WMN might encounter, Panji Suharto is a guy with lots of local pull who can help WMN navigate through the red tape, and maybe cut quite a bit out of the way.
When asked to describe the arrangement, here's what Executive Chairman Christopher J. Clower told the Sydney Morning Herald :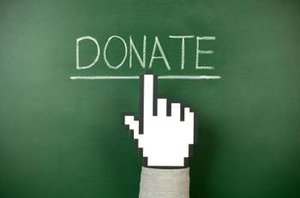 The local connections are fundamental to WMN's success, but the Korean connections that the company has also open seem to be opening lot of doors...
Now, to understand the significance of WMN's Korean partnerships, it's necessary to understand how Korea does business – and it all comes down to Korea's chaebols.
Chaebols are massive conglomerates that control the vast majority of Korean businesses – like Samsung, Hyundai, LG. Once you are within their circle, it can become very profitable...
You can dig into all the details on chaebols here :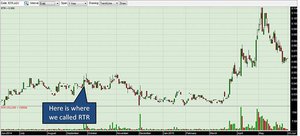 In short, via Panji's ownership of Hyundai Indonesia, WMN is intimately tied to this otherwise protective and closed off world
With two deals signed between WMN and Korean companies – first the offtake agreement and then the partnership to construct the industrial estate, it's evident that WMN have the right Korean connections.
These connections should greatly assist in mine development and making connections to willing buyers of their end product – eventually high tech downstream graphite products.
Having Panji Suharto in WMN's corner is exactly the sort of thing we look for when we make long-term investments at The Next Mining Boom .
Assets and plans are fine, but without the right people, they can go nowhere.
By having Suharto ride shotgun for the Tamboli Graphite Project, WMN is making sure it has the best chance on the ground for success.
And Panji Suharto is not the only prominent backer of WMN's Indonesian graphite play...
WMN's tight share registry... with some big names
A quick glance at WMN's share registry tells us a crucial fact: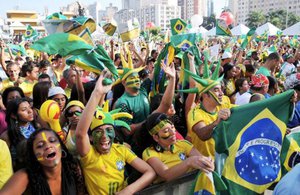 Source: Western Mining Network
This is a very tightly held company – the top 20 shareholders hold 81.8% – so there's very little free float.
That tells us the big players are backing WMN and holding onto their stake with tight fingers.
And one the biggest players of the lot on WMN's registry is Californian venture capitalist, Michael Schwab , the son of multi-billionaire investor Charles Schwab .
Michael Schwab runs a venture capital firm that invests in select emerging growth companies. He has also set up a US$125M private equity fund that has invested in property throughout Indonesia.
WMN investor Michael Schwab has a strong track record of financing successful companies throughout Silicon Valley and his contacts run deep there – right where Tesla's Headquarters are located.
Schwab's stake WMN is rumoured at around 15%:

Having such a high profile name back the company certainly draws a lot of attention to the company and shows the elite level of support it's enjoying.
In another strong investor sign for WMN, leading graphite expert Anton Rianto is also a prominent shareholder.
Anton could best be described as the "godfather of the graphite industry" in Indonesia. He works closely with several Universities, think tanks and government institutions throughout Asia on Research & Development for graphite, graphene, and other graphite related materials.
Oh... and he has connections to NASA based on his cutting edge work in graphite and nano particles:

Under the Suharto presidency, Rianto was one of the nation's leading mining entrepreneurs, and helped develop a number of projects from exploration to production.
And after selling the Tamboli Project to WMN for scrip, now he is a key investor in WMN.
Not content to take cash for the Tamboli Project, Rianto is invested in the project over the long term and believes in the upside in the project and team.
Another big shareholder in WMN is Husni Thamrin, who was a member of the Sub Committee on Mining in Indonesia's national parliament.
His expertise on graphite and nano-particle processing is evidenced by his co-authoring of the NASA Smithsonian publication you can see above, along with Anton Rianto...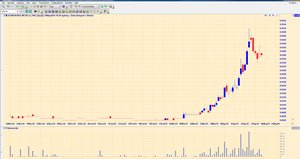 With these high tech graphite buffs on the WMN team, we wonder just how far WMN can go in the downstream production of high end graphite technology... WMN's 100ha industrial park may soon become pretty full.
The bottom line for us at The Next Mining Boom is that these prominent names backing WMN – Panji Suharto, Michael Schwab, Anton Rianto and Husni Thamrin – signify a lot of high-level confidence in the company and its plans.
Our Track Record
Did you see our Next Tech Stock article on Ziptel (ASX:ZIP) $1.7 Trillion Telco Market: ASX Tech Company Weeks Away From Global App Launch?
ZIP has been up as high as 430% since we first released our article: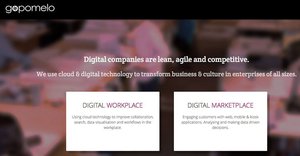 Source: Etrade Australia
The past performance of this product is not and should not be taken as an indication of future performance. Caution should be exercised in assessing past performance. This product, like all other financial products, is subject to market forces and unpredictable events that may adversely affect future performance.
The graphite Lithium-ion battery connection
The driving force behind WMN's push into graphite is fuelled by the forces of global demand.
Following Tesla's release of the Powerwall, coupled with strong growth in sales of electric cars, the global giant is threatening to revolutionise how humans generate and use energy.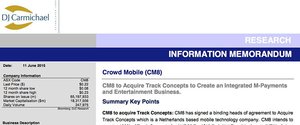 In order to satisfy its demand for lithium-ion batteries, Tesla is building a $5bn gigafactory in the Nevada desert in a joint venture with electronics giant Panasonic.
By 2020, it will have the capacity to produce 50 times the amount of batteries shipped in Tesla cars in 2013.
Investors in graphite stocks have been licking their lips at this thought.
Each lithium-ion battery requires 10-20 times more graphite than lithium
Global supply is being crunched by the large future demand on the back of growth industries like electric cars and solar energy storage.
Add to this is the fact graphite is a key additive in the steel making process, and we have a strategic commodity that major technology and industrial companies are scrambling to get their hands on...
Batteries included – WMN's Asian edge
Graphite is in worldwide demand, but by developing a significant resource of this material in Indonesia, WMN can sit at the crossroads of trade and access every market with ease.
The big markets for graphite are in China, Japan, South Korea and the United States – all of them accessible from WMN's strategic location: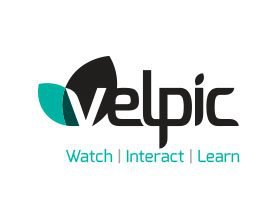 Source: Western Mining Network
China alone accounts for 80% of the world's production, but there are widespread predictions this won't be enough to keep up with demand. Market analysis also points to swift growth in the value of the graphite sector, with predictions of it reaching over $17.5BN by 2020 .
The key driver for graphite's growth is the lithium-ion battery, which uses graphite to create and maintain its charge.
Tesla's Gigafactory will pump out rechargeable batteries at a scale never seen before, allowing consumers more access to the renewables market and in turn creating yet more demand.
It's not just Tesla though – battery storage wars are breaking out with major multi-nationals in an effort to snare critical markets.
This in turn could lead more Gigafactories being set up, either by Tesla or rival companies. And WMN's strategic location in the heart of Asia means it could get its products to the market quickly.
In 2014, lithium-ion batteries accounted for 33.4% of the rechargeable battery market – this is forecast to grow to 70.0% by 2025: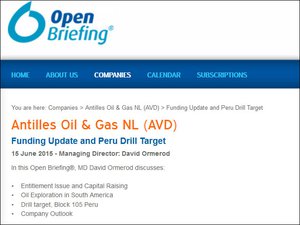 Remember graphite is the key component in lithium-ion batteries... so WMN is definitely in the right space.
And looking locally, the Asia-Pacific region is the largest market for graphite, with use in pebble-bed nuclear reactors, fuel cells, solar power systems, and automotive and aerospace industries.
From mine to customer – WMN's value loop
WMN could simply be content to be a graphite miner, but with high tech graphite applications in increasing demand, its ambitions stretch much higher.
It's doing this by slowly amassing a strong network of Korean partners on the back of the networks and connections WMN's team can bring.
WMN signed an agreement with a pair of Korean partners to take the raw graphite material it mines and turn it into a saleable product of 94% purity – bringing the entire value loop in house.

This will be done by constructing a purification and processing plant (beneficiation) right outside the mine that can take the raw graphite WMN digs up and turn it into fine graphite powder for global sale.
Here is a view out over WMN's proposed coastal industrial estate from its mine site: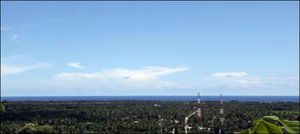 Source: Western Mining Network
A consortium comprising WMN and Korean companies E-Petro Chemical Company Ltd and Udin Engineering Group will work to build the beneficiation plant and put it into production, with a schedule of 14 months from start to finish.
Details on the plant are still being finalised – but it's a key step in WMN's plans to be a full spectrum graphite producer.
Concurrently, WMN has also executed a five-year agreement with Korean sales and manufacturing company Nexinova , which will market the commercial grade graphite powder.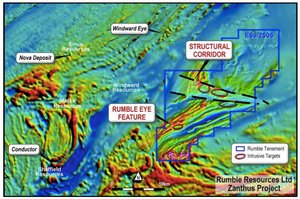 Nexinova has a long list of clients in the steelmaking industries of South Korea, Indonesia, Japan and Taiwan – graphite is a key additive in its manufacturing process, so this relationship could yield lots of sales for WMN's graphite powder.
And speaking of customers... let's find out what WMN have in the next section.
Our Track Record
Did you see our Next Small Cap article on Rumble Resources (ASX:RTR) So You Think Sirius Is Big? $5M ASX Explorer Drilling in Weeks ?
RTR has been up as high as 160% since we first released our article: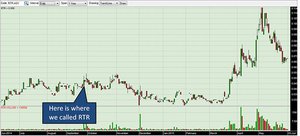 Source: Etrade Australia
The past performance of this product is not and should not be taken as an indication of future performance. Caution should be exercised in assessing past performance. This product, like all other financial products, is subject to market forces and unpredictable events that may adversely affect future performance.
First customer locked in...
WMN has just signed up its first paying customer – even before the mines or plant are up and running!

This shows how much demand there is for a new source of graphite, strategically located in Asia that can be bought as a finished product from the company that digs it up.
The letter of intent WMN has signed is with a firm named Dongsung Highchem Ltd, a major Korean industrial supply company.
Dongsung has off-take contracts with Korean steel makers that need graphite to complete their processes, and intends to use WMN's Tamboli graphite to supply its future needs.
Under the agreement, Dongsung will take 50,000t per year of WMN's graphite product
This is a big step for WMN as it works to set up funding to accelerate the project from plans to production.
And it's not just simple graphite sales WMN has its sights set on...
WMN is building an industrial park...
WMN's long term goal is to set up its own industrial park right outside its Tamboli graphite mine gates.
The tenants of this park will be buyers of the graphite products produced at its beneficiation plant and direct users of the graphite, be they technology players or heavy industry.
Here's a photo from WMN's test laboratory at Tamboli: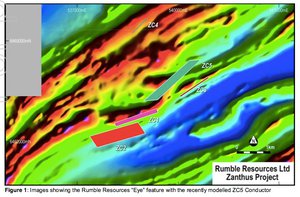 Again, the Korea connection, along with WMN's powerful team come into play here for WMN.
WMN appear to be well on their way to becoming a true end to end graphite technology producer... and we are along for the ride.
Our Track Record
Did you see our Next Mining Boom article on European Metals Holdings (ASX:EMH) Electric Cars Need This: ASX Junior's Billion Tonne Potential ?
EMH has been up as high as 250% since we first released our article: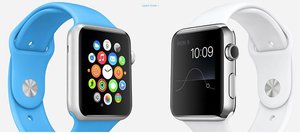 Source: Etrade Australia
The past performance of this product is not and should not be taken as an indication of future performance. Caution should be exercised in assessing past performance. This product, like all other financial products, is subject to market forces and unpredictable events that may adversely affect future performance.
What's next for WMN?
There are scores of catalysts for WMN on the horizon.
It's conducting more drilling to establish JORC level graphite resources, finalising its mine and processing plant designs and working to attract more downstream industry players.
Any one of these events could lead to a significant re-rating for the company and accelerate its plans...
We are looking forward to news on financing necessary to kick start the mining operations, which shouldn't be too far way, given the calibre of the team.
This is a company gunning to profit from each link in the graphite value chain – from mining, processing and selling, both to off-take customers in the steel industry and technology innovators.
It has strong support from its shareholders and local connections that could smooth its journey to become a significant new supplier of this in demand material as an end-to-end graphite producer.
---