GPR: The Copper-Gold Explorer with an Ace up its Sleeve
PUBLISHED: 02-11-2015 10:03 a.m.
One ASX-listed explorer whose drillholes hit mineralisation 80% of the time, is exploring a frontier destination where it is literally helping to write the book on mining.
This company is fully funded for exploration until it declares a maiden resource early in 2016 and a Scoping Study beyond that, eliminating the need in the short term to go to shareholders for more working capital.
The company we're describing is Geopacific Resources (ASX:GPR), one of the lesser known emerging explorers with near term production on the cards, currently capped at around $40M.
GPR has coolly and calmly moved through the phases of early-stage exploration, with drilling firming up resources and adding new resources onto the plate.
Thanks to its drilling record, it has recently been able to move prospects which were thought to be longer-order into imminent JORC resource considerations, throwing up the possibility that its resource could be a bit larger than previously thought...
GPR is an early mover in Cambodia, a country that has had very little minerals exploration until very recently.
Whilst this could be considered attractive, at the same time, operating in Cambodia does carry added political risk, and GPR is a speculative stock.
Recent announcements put out by GPR have been some of their best to date, including 28m at 4.34% Cu eq. at Prospect 160 , which UBS awarded them ' Drill hole of the Day' for.
It's time we took another closer look at this one: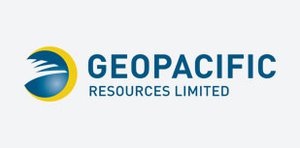 The set up
Geopacfic Resources (ASX:GPR) is an emerging copper-gold explorer looking around in one of the few unexplored countries on earth in Cambodia, with GPR gaining an early mover advantage in the country.
Its project, the Kou Sa Project, sits in the north of the country near the borders of Laos and Thailand.
The company is planning on this project to grow into the first metals mine in Cambodian history.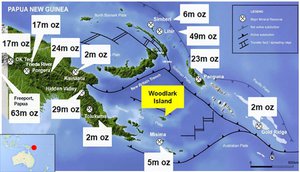 The project is a joint venture between GPR, which has an 85% stake and the Royal Group, a Cambodian conglomerate with the local connections and know-how to assist GPR along the way.
The team at GPR have successfully built 8 mines, in 6 countries from exploration projects – and are looking to repeat their formula again with GPR in Cambodia.
In addition to the Royal Group, GPR also has other major partners on board, with two specialist resources funds in Resource Capital Funds and Tembo Capital Mining Fund taking a combined 53.8% in GPR as part of a $23 million placement deal done at the start of July.
Resource Capital Funds makes investments exclusively in the mining sector around the world, supporting 135 mining companies in 44 countries, spanning 29 different commodities since 1998. This means it is very well versed in market opportunity...
Meanwhile Tembo has a strong technically oriented team of investment and mining finance professionals with a long association in emerging markets.
Both have now backed GPR to do great things.
The $23 million deal means that GPR is fully funded for exploration through to next July, meaning there's very little prospect GPR will be going to market for more cash in the short term.
The cash will be used to fund exploration at its various prospects as it moves towards confirming a maiden JORC resource early next year and completing a Scoping Study for the project.
The Next Mining Boom has followed this story since July, and you can trace the company's progress since then in the articles:
But recently GPR's work has caught our eye again – let's find out what the company has been up to recently.
Multiple high potential prospects
GPR's project itself is broken up into several prospects.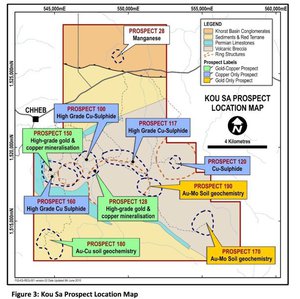 Most of the attention to date has been focused on Prospect 150, and is listed as the most advanced prospect of the bunch so far and is expected to provide the base for the JORC resource, along with Prospect 160.
This visual representation gives you a good idea of where each stage of the exploration process each GPR prospect is at:

Source: Geopacific Resources
Along with results of 5.5m at 4.22% Cu eq. , GPR announced that its strategy is to release an initial maiden resource and Scoping Study for Kou Sa in early 2016.
This is seen as a 'kickstarter' to take the project into production on an efficient path. At the same time, GPR will continue exploration, looking to continually increase the overall scale of the project well beyond the initial resource. The intention is to develop a project that'll generate revenue to support expansion.
The drilling at Prospect 150 has also found high grade mineralisation, with drill results including 5m at 128.64 g/t gold and 4.01% copper.
Some of the more impressive drill hits at Prospect 150 are marked against the geophysics chargeability map below – you can see the high chargeability zones in red and white: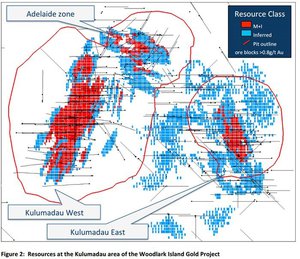 But Prospect 150 is not all there is to GPR's Kou Sa Project.
Significant drill results have also been encountered at other targets such as Prospects 100, 117 and 160, which we'll talk about later in this article...
The results and geophysics along the 4km zone between Prospects 128 and 160 are particularly strong and are expected to boost GPR's maiden JORC resource beyond Prospect 150 alone.
Additional targets including Prospects 170, 180 and 190 have also shown strong preliminary results and could therefore be added to GPR's total resource.
Even later order prospects such as 117 could be included in a resource estimate...
However, the reason why GPR stands out on the ASX is not only because of its promising drilling results, but its uncanny ability of knowing where to strike.
The ace up GPR's sleeve
Here's a quick fact to make your head spin – Over 80% of drill holes at Kou Sa have struck mineralisation.
In mining exploration terms, that's absolutely astounding. So how has GPR managed to pull that rabbit out of the hat?
It is able to use a novel combination of IP geophysics and geochemistry to accurately model where GPR should drill next.
The data is crunched by a crack chargeability geophysics team, with the team able to produce a chargeability map to indicate where the copper, gold, and silver hotspots are likely to be.
Below is a map indicating levels of 'chargeability' of the ore below the ground.
Areas shaded in white/red indicate the highest chargeability, which tends to indicate that highly conductive metals such as gold, silver and copper are sitting close by.
The drill results achieved by GPR to date have proved the accuracy of this technique, consistently achieving significant mineral hits in these areas.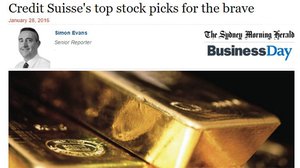 During an interview with small-cap focused news site Finfeed.com , GPR managing director Ron Heeks said the large correlation between what was shown on the map and drilling was down to both the crack team and the larger-than-usual presence of sulphide.
"At Kou Sa, we've been very fortunate, as well as having a highly skilled technical team working with us. The mineralisation we are focusing on has a particular sulphide density which makes our chosen geophysics technique all the more effective," Heeks said.
"Some of the credit for the geophysics results should go to our geologists and some to Mother Nature for creating a mineralisation style with all the right tell-tale signs for our geophysics to pick up.
"The key is to tune the geophysics into what you have below the ground. If you get it right, it's a great tool that makes exploration easier. If you get it wrong, you could be drilling in the wrong place or be under the illusion that you are drilling in the right place."
The geophysics is also important in being able to predict the potential upside of the project, meaning it will be more efficient, more accurate, and more timely with a JORC resource.
Given that over 80% of drill holes have hit mineralisation using the technique, GPR has a great degree of certainty over what's under its feet.
GPR is keen to locate the most optimal areas to base its Scoping Study on and ultimately where to start production – with the help of IP geophysics that process is being made easier, faster and cheaper.
However, its latest round of drilling has brought forward the prospect that resources thought to be further along may just be folded into the JORC resource as well...
Prospect 117
Just last week, GPR put out a release to the ASX with a very interesting theme.
Despite being considered in the 'advanced exploration' category of prospects and not generally thought to be part of the initial resource estimate coming early next year, recent drilling had changed GPR's thinking.
GPR said that a "re-evaluation of previous work" and the current round of drilling has for the first time, "enabled mineralisation to be joined to form discrete, continuous zones."
This, it said, would allow it to fold the new and previous drilling into an initial resource estimate.
The current round of drilling included hits of:
9m @ 2.27% copper equivalent from 89m, including 5.5m @ 4.22% Cu eq. from 87.9m;
1m @ 3.01% Cu eq. from 38.9m;
5m @ 1.88% Cu eq. from 21.9m, and;
3m @ 1.11% Cu eq. from 62.7m.
Significantly, the latest round of drilling, which was deeper, encountered strong rock alteration and mineralogy including epidote, haematite, and magnetite.
You don't have to know what that all means, but GPR said it "suggests that the zones are closer to a hot deeper mineralising source".
That means that it's literally getting warmer in its hunt...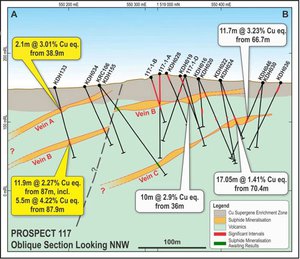 The above shows the various levels of zones the current and previous drilling has found at 170.
Interestingly, a lot of the sulphide mineralisation veins remain open along both directions, meaning there's further potential there.
GPR is currently continuing to test Prospect 117 with the drillbit to try and prove up the theory, but it's also focusing on firming up its more advanced prospects...
Prospect 160
Just over a week ago GPR told investors that ongoing drilling at Prospect 160 had identified an extremely thick zone of copper-sulphide mineralisation which forms the central core of the overall mineralised structure.
What was better, is that the first deep hole encountered 38m of mineralisation and a subsequent hole of 40m of mineralisation, just 40m from the surface.
Here's the thing though – the drilling of both holes had to finish early because of technical difficulties .
That's not normally great news, but given the holes finished in mineralisation it throws up the possibility that mineralisation could extend deeper still.
GPR has said they are going to test that depth with diamond drilling, so we should soon find out just how far this mineralisation extends – further drilling could make this resource even bigger...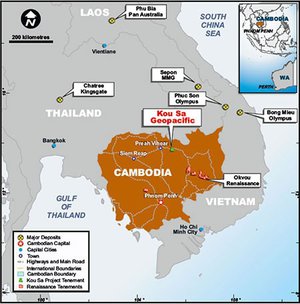 Remember, this is the prospect which is thought to be one of the key prospects informing the initial resource early next year.
Any extensions here could flow onto the initial resource, which could spell big numbers for GPR.
"Recent drilling at prospect 160 confirmed our understanding of the style of mineralisation in the area. Allowing us to target drilling unto what is a considerably thicker zone of mineralisation that plunges to the north-west," Heeks said at the time.
"It is open to the north-west and has the potential to extend considerably further "
The emphasis was added by us, but it's certainly the kind of bullish talk we like to see.
While in the case of many other companies it may simply be bluster, remember this is the company with the "Midas touch" and the crack team of geologists who have an uncanny knack for finding mineralisation.
We'd back them to have a fair idea of what's going on at Prospect 160, and if the company is putting these statements out there, who are we to argue.
However, we should note that this still is an emerging mining company so the ultimate chance of success is up in the air – it is recommended that investors seek professional advice before choosing to invest.
With the technical work covered off, it's time to look a bit closer at its relationship with the Cambodian government.
Crazy about Cambodia
Those investors among you who have been investing in the resources game for a while would know that rocks are only really one part of the equation.
A huge part of it is the relationship the company has with the authority in the area in which the company hopes to mine. Setting up a mine and all the exploration work which comes with it is a fairly intensive process and you need local partners to make it work.

The presence of the Royal Group in the joint venture has opened doors, and the relationship between GPR and the local government couldn't be better.
In fact, GPR is helping to write the resources code.
"Metals mining is in its infancy so naturally there isn't the same understanding of the industry, which we take for granted in more mining focused countries," Heeks told Finfeed.com .
He went on to say that CAMEC – the Cambodia Association for Mining & Exploration Companies, was helping the government establish mining standards.
"Best practice mining legislation is something Cambodia has prioritised as one of its national economic objectives and we'd be very happy to see this happen and assist wherever possible," Heeks said.
"Essentially we have the opportunity to support Cambodia's mining industry from the ground up. It's a fantastic opportunity to ensure the best chance of success for the Cambodian mining industry."
However, despite a troubled past, the country has been stable for 25 years and is just starting to want to capitalise on that stability and foster economic growth.
One of the key ways it can do that, is by encouraging mining companies such as GPR to set up shop.
According to Cambodian industry watchers Open Development Cambodia , the government there has no firm idea on how many resources the country holds because there's been a lack of exploration there.
Hence, it's trying to figure out just what it has under its feet before it goes out into the international market.
Enter companies such as GPR.
While GPR get access to a potential world-class resource, the Cambodian government gets exploration work done for it, so it can take that work to the international market and invite more miners to have a go.
It's a win-win.
However, at the same time, Cambodia remains a frontier mining destination, and this does carry additional risk, so caution should be exercised before choosing to invest in GPR.
The final word
GPR is one of the few companies with access to the raw potential that is the Cambodian mining industry.
It is literally helping to write the book on mining in Cambodia.
Its drilling continues to impress, and its crack geophysics team keeps on coming up trumps.
GPR has a clear plan to commercialisation, and there should be plenty of drilling for investors to jump on between now and a declaration of a maiden resource early next year.
Beyond that, it will seek to complete a Scoping Study which will help envisage the day when GPR becomes one of the first companies in Cambodia to operate a commercial metals mine.
---