Orinoco Gold
(ASX:OGX)
Overview
Orinoco Gold (ASX:OGX) is a Brazilian-focused gold company which is targeting first production from its flagship high-grade Cascavel Gold Project by early 2016.
OGX is a speculative mining stock, and caution is advised if considering an investment.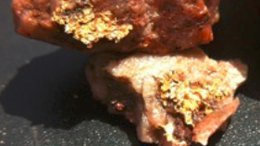 Gold Resurgence: OGX Stuns Market with Mine Purchase
Feb 26, 2014
Gold is coming back. And our favourite $10 M market cap gold explorer just keeps going from strength to strength. OGX have churned out one positive market announcement after another – and to cap off a flurry of recent activity, OGX stunned the market with the purchase of Sertão – a fully permitted mine 28km from their project.