Minbos Resources Ltd
(ASX:MNB)
5 Day VWAP
After Initiation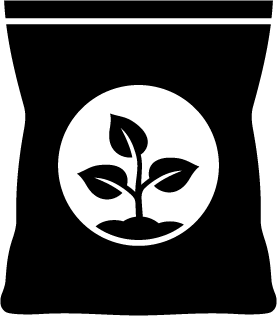 ASX:MNB

Our Current Returns


203%

View

Overview
Minbos Resources (ASX: MNB) is sitting on a large phosphate resource in Angola that has the potential to dramatically transform the country's food security and crop yields.
Phosphate is a key ingredient in fertiliser, and MNB's world-class phosphate ore project within the Cabinda Province of Angola, will mine the raw phosphate rock, then truck it to a major Angolan port via existing infrastructure.
At the port, it will be enhanced and sold as a blended product to agricultural distribution networks across the country.
MNB has been working on the Cabinda Phosphate Project for years and is working closely with the Angolan government, which is desperate to reduce its reliance on imported foods and is thus highly supportive of its agricultural industry and any companies that can help deliver food security to its population.
Minbos won an international tender for the Cabinda Phosphate Project in March 2020.
Along with its in-country partner Soul Rock Ltda (15% carried interest), Minbos won the tender based on producing Enhanced Phosphate Rock as a substitute for fertilisers currently imported by the Angolan Government for distribution to wholesalers and farmers.
The Mineral Resource for its Cacata Phosphate Rock Deposit within Cabinda stands at 27Mt @ 17.7% P2O5, with 15.2 Mt at 24% in the Measured & Inferred Categories, and A$20M in previous expenditure has already been invested in the project.
Cácata is well supported by key infrastructure. The deposit is situated within a kilometre of a dual lane highway and a sixty-minute drive to Porto de Caio, a billion-dollar port and industrial development.
Porto de Caio provides the ideal location for a granulation plant with a natural gas terminal and power station within five kilometres and access to a port for barging product to local and regional markets.
This is important because fertiliser consumption on the African continent is projected to reach 13.6 million tonnes by 2030. Producing fertilisers locally will improve the availability of nutrients, reduce transport costs, and protect against exchange rate fluctuations.
In essence, it could transform agriculture in Angola, assisting subsistence farmers in reducing local food prices, enhancing current and future food security and improving Africa's economic competitiveness.
It may also mitigate the high cost of imported fertiliser, which is contributing to the issue of low crop yields.
Minbos hopes to address this issue by producing low-cost, locally-mined, manufactured and distributed fertiliser, tailor-made for local soils.
Results of a Scoping Study released demonstrate the company could generate strong cash returns on the Project for a relatively small capital investment.
The pre-production CAPEX is between US$22-28M, which is not a lot to get the project into production – and the payback period is just three years, with a Life of Mine (LoM) of 21 years.
The After Tax NPV of the Project is US$159M-$260M.
These financial metrics are compelling when compared to the company's current market cap.
The company is working on an offtake agreement with the Angolan government.
If successful, this could prove to be a major share price catalyst, substantially de-risking the need for development funding for the project.
MNB has also announced a MoU with the International Fertiliser Development Centre (IFDC) to develop and grow the smallholder farmer market in Angola.
The IFDC is dedicated to global food production and empowering farmers to increase crop yields… by using fertiliser.
It has also strengthened its board. Looking at their skill sets, it clearly signals that MNB is serious and ready to move to the next phase in developing their project.
Meet the new board members:
Valentine Chitalu specialises in Private Equity and General Investments and is the co-founder of Phatisa Group, a Private Equity Fund Manager in Sub-Saharan Africa with approximately US$400 million in funds under management in the food and housing sectors.
Paul McKenzie has more than 25 years experience in agribusiness, management, finance, corporate governance, and primary production, and holds degrees in Science (Agriculture) and Commerce.
Graeme Robertson is the Chairman and CEO of the Intrasia Group of companies focusing on the development of growth industries on the African continent and brings valuable expertise in the agriculture and resources industries.
Investors are increasingly confident that MNB will be in a position to move into production by late 2021 / early 2022.
Why we have invested...
Market opportunity

Spending on food in Angola is expected to increase from US$15BN in 2017 to US$21BN by 2021, however the country needs assistance to grow crops. Minbos is aggressively targeting first supply of nutrients for Angola in 2021.

World class project

Minbos's Cabinda Project is a world-class phosphate ore project.

Existing resource
Scoping Resource

The successful development of a 21-year mine life operation is anticipated to generate EBITDA in a range between US$747M and US$1.1BN, implying a mid-range after tax internal rate of return of approximately 50%.

Offtake agreement

Minbos anticipates signing an off-take agreement with the Angolan government as part of the DFS before the final investment decision (FID)
Research Reports
October 19 2020: African Phosphate Project set to Improve Crop Yield
Our Past Commentary on Minbos Resources Ltd
Minbos Resources Ltd ESG Report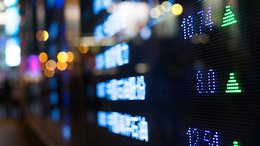 What Happened This Week? July-17th-2021
Jul 17, 2021
This week Next Investors covered the unusually high amount of news coming out of Europe in the EV space, we also provide commentary on the LCL cap raising and a full summary of the week gone by.