Minbos Resources Ltd
(ASX:MNB)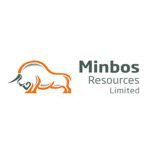 When it comes to feeding the world populace, fertiliser is a crucial ingredient.
Let's face it, 7.5 billion people need to be fed… and the population is growing, whilst demanding more energy intensive food at the same time.
Phosphate is a crucial ingredient in fertiliser, and one ASX-listed near term phosphate producer is looking to help solve this feed-the-world problem.
This ASX stock may be coming into production at just the right time.
Currently Morocco contentiously controls disputed territory in the Western Sahara, which carries 72% of all phosphate-rock reserves in the world. As other countries reserves of phosphate deplete, Morocco could soon have more of a monopoly over phosphate than OPEC has over oil…
Offering global markets a point of difference to Moroccan supply, this $22 million capped company is developing a high grade phosphate mine within the Cabinda Province of Angola.
Following an upcoming merger with a private JV partner, the company will soon count a JORC resource of 600Mt to its name, across three different projects, boosting its bid to become a major player in phosphate supply.
This ASX stock, will be kicking off a Bankable Feasibility Study (BFS) in early 2017, which will largely be funded from proceeds from the coming merger.
The company's land holding also includes two unexplored sections which hold blue sky potential for further resource size increases, with exploration drilling expected to begin next year.
The information on this page should not be the only trigger for your investment decision. Click on the links below for a more in-depth and informed examination of the company. We strongly recommend you seek professional financial advice whenever making financial investment decisions.
This company is starting with a shallow, high grade 10 Mt resource with a 10 year mine life, which sits close to a major port under construction, giving it access to global markets.
With a supply crunch looming for phosphate, this company is well and truly set to make its mark on an industry crying out for a new supplier.