Hammer Metals
(ASX:HMX)
Overview
Hammer Metals (ASX:HMX) is exposed to copper and cobalt in Australia.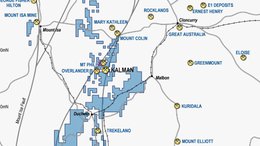 HMX Hit Giant Copper Moly Intersections – Follow Up Drilling Shortly
Sep 29, 2014
Hammer Metals (ASX:HMX) has just made some truly significant intersections of copper, molybdenum and rhenium from its flagship asset, Kalman. HMX's Kalman sits in the star studded Queensland Mt Isa mining region. With latest intersections like 62m at 0.65% molybdenum and 11.4g/t rhenium, which equates to a copper equivalent of 62m at 4.3%, HMX have […]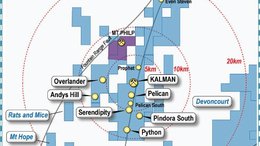 Junior Explorer Wedged Between Majors in Famous Aussie Mining Region
Apr 4, 2014
The BIGGEST metals mining region… MULTIPLE Super-Majors. One of THE LARGEST land positions. One "junior" exploration company…? Hold on a second, how does a $14 million company own a dominant land portfolio that would impress even the biggest miners in the world?