Galileo Mining
(ASX:GAL)
Nickel Exploration
| Our Entry Price $ | Current Price $ | Current Return | Highest Price $ | Highest Return |
| --- | --- | --- | --- | --- |
| $ 0.150 | $ 0.335 | 123% | $ 0.450 | 200% |
Overview
Galileo Mining (ASX: GAL) is focused on the discovery of base metals in Western Australia. The company is exploring for large scale magmatic nickel copper deposits in the Fraser Range and for high grade nickel-copper-cobalt resources at its Norseman project.
The company has launched its 2021 exploration field programs at the Fraser Range Nickel Project, having commenced electromagnetic surveying as it targets conductors associated with previously identified nickel sulphide mineralisation.
In tandem with these initiatives, management is preparing for the first reverse circulation (RC) drilling programme of 2021 that should begin in February.
The key targets for initial drilling campaign are an electromagnetic conductor on the margin of a large intrusion (Lantern East), and sulphide mineralisation associated with an ultramafic intrusion (Lantern South).
Galileo also anticipates drill testing its Norseman Project for nickel sulphides in the June quarter of 2021.
Why we have invested...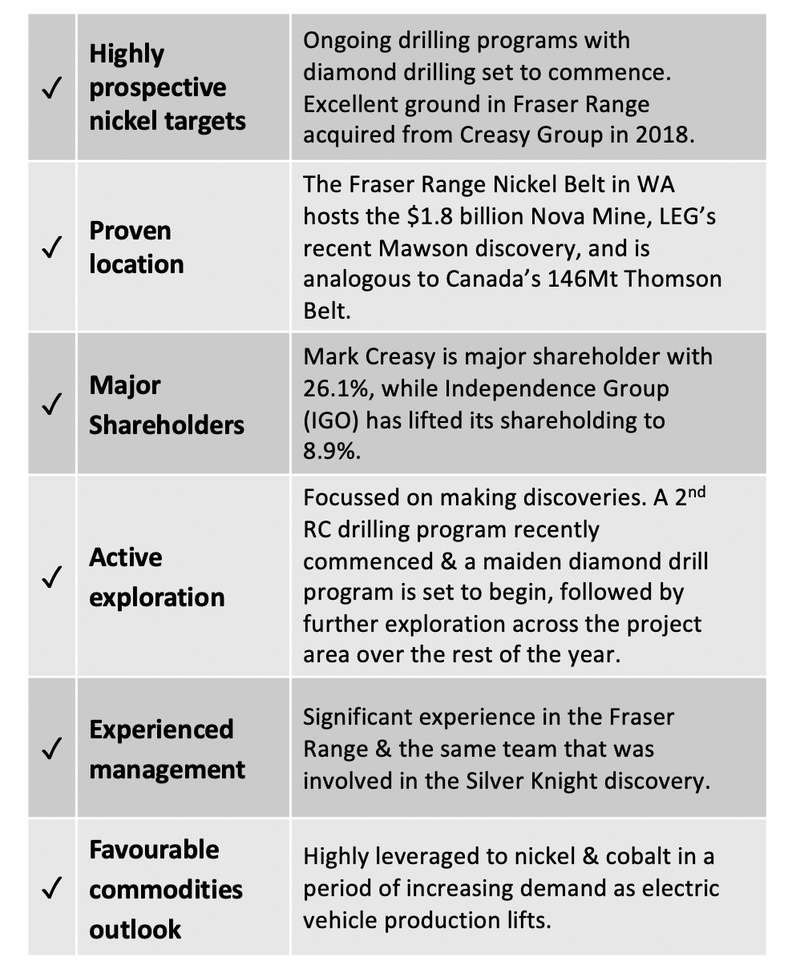 Our Latest Articles on Galileo Mining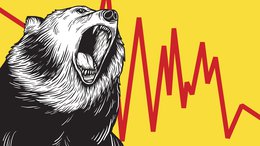 Our Top Two Stocks to Cop a Post-Drop Price Pop
Mar 5, 2021
What a shocking few days on the market - it's a bloodbath out there. The market might bounce back next week or might keep going down - nobody actually knows. What we DO know is that high quality stocks in hot sectors don't fundamentally change just because markets cause short term share price fluctuations.