European Lithium
(ASX:EUR)
Overview
European Lithium is an ASX listed mining exploration and development company focusing on its wholly owned Wolfsberg Lithium Project.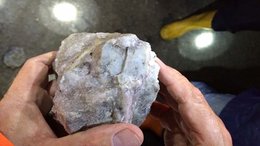 EUR on Fast Track to Lithium Production in the Heart of Europe
Feb 13, 2017
Let's talk about what could possibly be the most significant shift in energy preferences since the invention of gasoline — Lithium. This commodity has now formally asserted itself as the go-to energy catalyst of the future and has attracted a flurry of exploration activity worldwide.