Alexium International Group Ltd
(ASX:AJX)
5 Day VWAP
After Initiation

ASX:AJX

Our Current Returns


-20%

View

Overview
ASX-listed chemicals company Alexium International (ASX:AJX) specialises in the manufacturer of flame-retardant chemical compounds for application onto synthetic materials. It develops environmentally-friendly flame retardant chemistries for many fabrics, including synthetic-rich fabrics, in the textile industry. It also creates custom solutions that yield "exceptional FR (flame retardant) performance and provide any other fabric characteristics that are required for end-use application. Alexium currently sells three series of chemistries that can be customised depending on the material it will be bonded onto.
Why we have invested...
Total Mattress Cooling Systems

AJX is commercialising its TMCSs where Alexicool® textile and foam produts are integrated throughout.

ICL agreement

AJX has a supply evaluation agreement with major chemical company, ICL.

Soft-Tex supply agreement and partnership

Exclusive supply agreement and innovation partnership with industry leading Soft-Tex.

US military applications

Production scale testing on fabrics for uniforms with Pine Belt, a leading US military uniform provider.

New Phonon technology

With its expensive debt cleared, AJX is back on track as a high growth performance chemicals company.

Strong US bedding market

Sales in the US and bedding market have been strong this year, with a positive impact on consumer spending in this segment due to COVID-19.
Research Reports
31 July 2020: "Multiple pathways to success in huge addressable market"
Our Past Commentary on Alexium International Group Ltd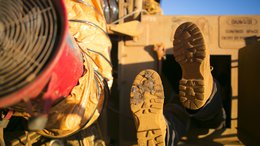 So What Happened this Week?
Jun 5, 2021
This week we took an in-depth look at our latest investment BPM Minerals (ASX: BPM), our 2019 Pick of the Year Elixir Energy (ASX: EXR) and Vonex Ltd (ASX: VN8) which went into a trading halt 2 hours after we launched our article...