Cradle Resources Ltd
(ASX:CXX)
Overview
Cradle Resources (ASX:CXX) is progressing well in its search for niobium at its flagship Panda Hill Project in Tanzania.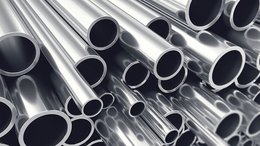 CXX On Track to Enter Niobium Market: Could Contribute 6% of World Supply?
Aug 16, 2016
Cradle Resources (ASX:CXX) is a mining company going the extra mile by not only picking up its Project at the right time, but also, picking up a Project that is directly leveraged to the sci-fi age we now live in. To date, CXX has quietly gone about making exploration progress for a relatively unknown metal called Niobium – a key component of metals alloys that facilitate steel production and used in highly-specialised functions such as particle accelerators and jet engines.