Capital Mining ( ASX:CMY )
Lithium ion batteries are ushering in a completely different approach to the way the world generates, stores and uses energy.
And that is why lithium and cobalt stocks have been on the move recently – those batteries need significant amounts of both metals – and the world simply isn't producing enough to keep up.
One ASX listed company is looking to capitalise on the growing demand for these commodities and has taken over promising cobalt and lithium projects in Australia and Ireland.
Its recently acquired Aussie cobalt project is situated just 65 kilometres from Kalgoorlie and is already shaping up to be highly value accretive…
As is its Wolfhound Project in Ireland, which recently delivered early high grade lithium assay results, and is where this $10M capped company will soon begin a maiden drill program.
The company recently raised $1M, and owns a growing asset base with leverage to gold, silver, zinc and nickel, but it's the lithium and cobalt projects now add an extra dimension that could fast track its growth as an explorer.
With a lot of news flow expected this year, especially at its WA cobalt project where four high priority target areas have already been identified, there seems to be a lot of opportunities for share price uplift.
The information on this page should not be the only trigger for your investment decision. Click on the links below for a more in-depth and informed examination of the company. We strongly recommend you seek professional financial advice whenever making financial investment decisions.
To complete its portfolio, this company also has a 51% stake in a gold-copper skarn deposit in NSW, where recent drilling identified a significant high-grade zinc zone, and confirmed the prospect is open along strike and down dip.
So it's full steam ahead for this ASX stock as it leverages itself to an energy-optimised future, with a solid base of assets in commodity safe havens such as gold.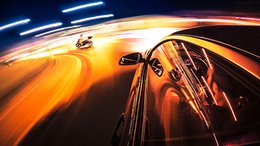 Micro Capped ASX Stock Enters Cobalt and Lithium Race
Apr 26, 2017
When it comes to resources, it's not what you do that matters, but how you do it. This batch of new kids on block – we are talking cobalt and lithium – isn't just here for 15 minutes, like first generation solar panels, or Betamax.