BPM Minerals Ltd
(ASX:BPM)
5 Day VWAP
After Initiation
ASX:BPM

Our Current Returns


80%

View

Overview
📋 About: BPM Minerals (ASX:BPM) plans to acquire a project approximately 40km north east, along strike to Rumble Resources lead-zinc discovery, one of the biggest metals discovery in Australia in 2021.
🌏 Macro Theme: Lead is widely used for car batteries, pigments, ammunition and cable sheathing and zinc is used to galvanise other metals, such as iron, to prevent rusting.

The demand for both commodities is surging.
BPM Minerals Milestones
✅ Acquire asset into a listed vehicle
✅ Portfolio Initiation
🔲 Surface Mapping
🔲 Surface Sampling for Lead-Zinc
🔲 Native Title Heritage agreements
🔲 Final grant/approval of Hawkins permit
🔲 Interpret any previous data
🔲 EM survey
🔲 Identify Targets
🔲 Mobilise Drill Rig
🔲 Drill drill drill
🔲 Drilling Results
🔲 Plan next steps based on the drilling results
Next Investors Investment Milestones
✅ Initial Investment: @20c
🔲 Increase Investment 1
🔲 Increase Investment 2
🔲 Price increases 500% from initial entry
🔲 Price increases 1000% from initial entry
🔲 Price increase 2000% from initial entry
🔲 12 Month Capital Gain Discount
🔲 Free Carry
🔲 Take Profit
🔲 Re-assess plan after drilling result

"Expected Company Milestones" are based on the company's publicly available execution plan and some assumptions made by our team on potential announcements that should de-risk the investment. "Our investment milestones" show our current long-term investment plan. Early stage investments are risky and there is no guarantee that the expected events will occur. The lists are not in sequential order.
Company Milestones and Investment Milestones are new features we are testing. Please provide feedback or suggestions by filling in the survey on the bottom right hand corner of this page.
Key
🔲 Expected Milestone
✅ Achieved Milestone
🟥 Negative Result
🌎 Macro Event

Why we have invested:
This is an early stage exploration investment.
We like the small Enterprise Value, tight capital structure, and leverage to a metals discovery.
Rumbles Resources delivered an 800% return on a lead zinc discovery near and along strike to BPM.
Our Past Commentary on BPM Minerals Ltd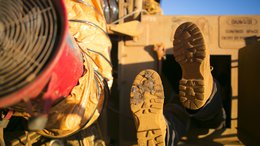 So What Happened this Week?
Jun 5, 2021
This week we took an in-depth look at our latest investment BPM Minerals (ASX: BPM), our 2019 Pick of the Year Elixir Energy (ASX: EXR) and Vonex Ltd (ASX: VN8) which went into a trading halt 2 hours after we launched our article...