Boss Resources
(ASX:BOE)
Overview
Boss Resources' (ASX:BOE) Honeymoon Uranium Project is located in South Australia, approximately 80km north-west from the town of Broken Hill near the SA / NSW border. In addition to holding a mining lease and exploration licences, there exists infrastructure on site to the value of $170M which incorporates an 880,000 lb per annum solvent extraction plant, currently placed on care and maintenance.
The Project is fully permitted with a 3.3Mlb U3O8 per annum export licence.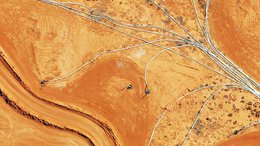 ASX Boss to Extend Honeymoon: Drilling Imminent
Aug 1, 2016
Boss Resources (ASX:BOE) is making significant progress on its Honeymoon Uranium Project – one of only four fully permitted uranium projects in Australia – and expects to deliver further positive results in the near future with the financials to match. The biggest recent news of late came in June when BOE delivered a maiden JORC Inferred resource at its Jason's Deposit at its Honeymoon Uranium Project.