Birimian Gold
()
Overview
Birimian is an exploration company holding substantial interests in several highly prospective lithium and gold projects in Mali. The Company has adopted a highly selective approach to ground acquisition, securing large contiguous land holdings in prospective regions and is now actively exploring more than 1,100km2 of highly prospective tenure in Mali while it continues to seek additional projects of high assessed potential in the region.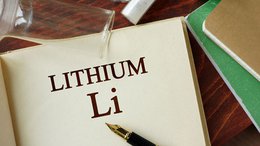 BGS Has One of the Highest Grade Hard Rock Lithium Deposits in the World
Nov 14, 2016
In the last 12 months, lithium and gold seem to have taken the mantle as the dynamic duo – the Batman and Robin – of the commodity sector. While demand continues to surge for lithium on the back of the new energy storage boom led by Tesla, Samsung and many other major battery manufacturers who are desperate to shore up lithium supply, gold has also been an investor favourite of late.