Titan Minerals Limited
(ASX:TTM)
| Sector | Entry Price $ | Current Price $ | Current Return | Highest Price $ | Highest Return |
| --- | --- | --- | --- | --- | --- |
| Gold Exploration | $ 0.0980 | $ 0.1150 | 17% | $ 0.1720 | 76% |
Overview
Titan Minerals Ltd (ASX:TTM) is developing three highly prospective gold-copper exploration projects in an under-explored region of Ecuador. It has a fully funded exploration strategy, experienced operational team, operating in a highly regarded mining jurisdiction.
Why we have invested...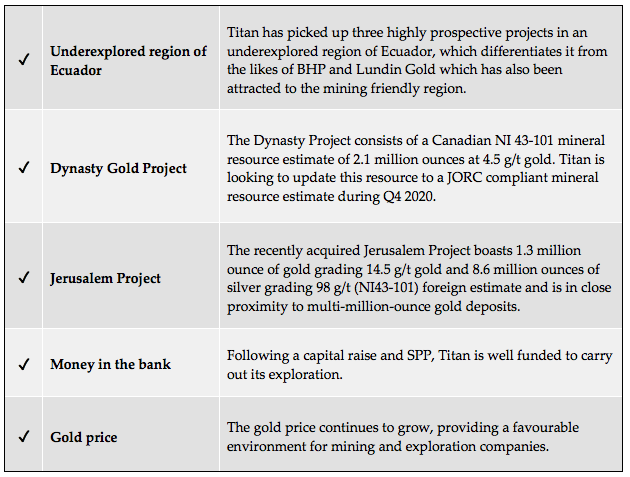 Research Reports
Our Latest Articles on Titan Minerals Limited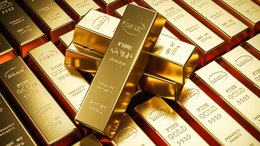 TTM Just Added 1.28Moz. of High Grade South American Gold to its Asset Inventory
Sep 21, 2020
Titan Minerals (ASX: TTM) has today confirmed the 100% re-instatement of a 1.28Moz gold project to its name. This Ecuadorian project has an average grade of 14.5 g/tonne and sits on trend between the Fruta del Norte deposit 40km to the north, and the contiguous land holding of Luminex Resources' Condor Project.