Acacia Coal
()
Overview
Acacia Coal (ASX:AJC) is a publicly listed company on the Australian Securities Exchange (ASX) involved in coal exploration and mine development.
Quality of opportunity – We do not believe size of project is critical for a junior coal companyThe ability to achieve an ungeared, Post tax IRR of 30% in Australian dollar terms using mid cycle coal price and exchange rate assumptionsNo infrastructure spend of significanceA preference for metallurgical coal, and niche markets with strong defensive pricing through the cyclePotential interest by strategic investors for project funding or eventual disposal
Its focus is on allocating capital to coal projects that are distinguished by:
Acacia's philosophy is that while the company is headquartered in Perth, its management must be close to its assets, and live "in country" to maintain the closest focus possible on operational delivery.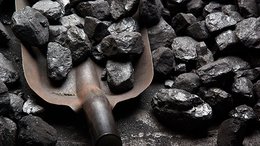 ASX Miner Snags Ultra High Grade Anthracite Project in South Africa
May 8, 2017
If you have never heard of 'anthracite' before, fret not. It's just another name for the highest grade of coal possible – i.e. coal with carbon content in excess of 70%. Such coal is primarily used for high-end industrial purposes such as steelmaking and alloys.