AXE's Critical Minerals Could be Vital for Australia's Future?
PUBLISHED: 02-12-2019 09:30 a.m.
From mobile phones to electric vehicles, computers, medicines and weapons defence systems, critical minerals power the modern world.
Take graphite.
Graphite feeds heavily into the lithium-ion battery market. This is a market forecast to be worth $130 billion by 2028.
Lithium-ion batteries feed into the fast-growing electric vehicle (EV) industry: 30 million sales of EVs are expected by 2030 as car companies do their bit to reduce emissions.
The EV industry is predicted to be worth US$567 billion by 2025.
Graphite is crucial to this boom. Yet, it is not the only critical mineral contributing to the fight for a better future.
High-purity alumina (HPA) is another critical mineral feeding into the battery market and, according to CRU Senior Consultant Toby Green, it could be the next hot commodity.
HPA is an emerging story, with the market estimated to be US$1.1 billion. It is used in lithium-ion battery separator coatings, electric vehicles and portable electronics. Rising sapphire glass use by smartphone manufacturers is also increasing demand for HPA.
Then there is cobalt.
Expectations are that post 2022, an increase in cobalt deficit is expected as EVs are priced similarly to conventional cars.
At this point, the demand for electric cars should explode, along with cobalt demand.
Australian critical minerals resources and companies will play a vital role in providing for these markets.
In fact, Australia is no slouch when it comes to mining critical minerals, with the Australian government investing $300 million to de-risk mineral exploration in this country.
At the forefront of this movement is Archer Materials Limited (ASX:AXE).
Archer has been around since 2007, originally as Archer Exploration operating as a minerals explorer. It is now a materials technology-focused company that integrates minerals such as graphite, HPA and cobalt among others, with converging materials-based technologies including EV batteries, quantum computing and graphene biosensors.
Today, we are going to focus on the minerals exploration side of the business and how these projects contribute to critical minerals requirements.
So, let's catch up with the company to find out more...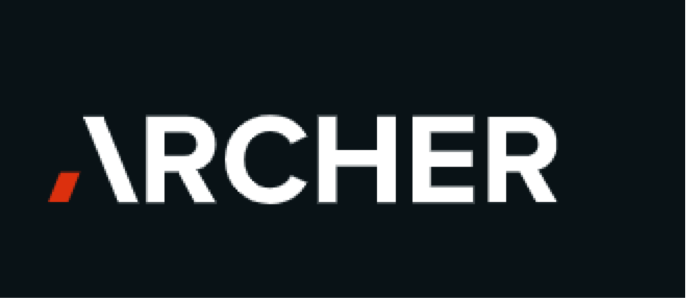 Archer Materials Limited
ASX:AXE
Market Capitalisation: $25.62 million
Share Price: $0.13
Here's why we like Archer Materials Limited: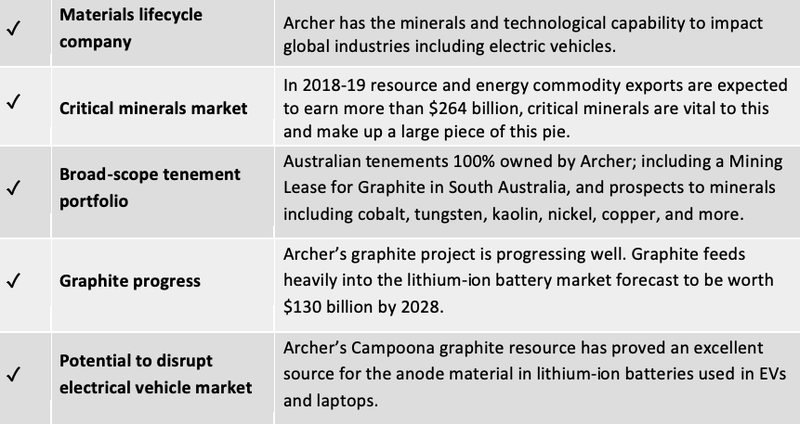 Archer: a brief overview
Archer Materials Limited (ASX:AXE) is a rare find on the Australian exploration scene.
The company is not just an explorer; it considers itself to be a materials lifecycle company that has the minerals and technological capability to impact global industries including EV batteries, biotech and quantum computing.
This process of finding, extracting, manufacturing and integrating is what the company refers to as "The Materials Lifecycle", and is best summed up by the following graphic: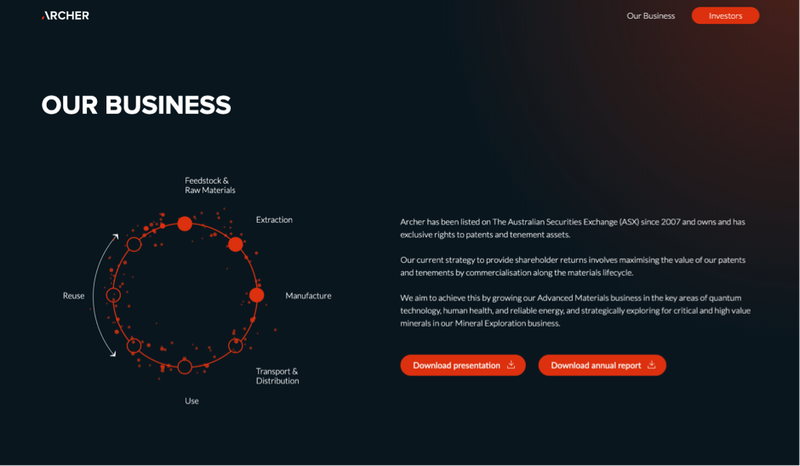 The materials Archer are exploring for span the critical minerals spectrum and include graphite, copper, cobalt, manganese, tungsten, and more.
Here's a look at all minerals in Archer's portfolio:

In short, part of Archer's broader mineral exploration strategy is to capture valuable commodities for downstream energy and technology markets.
CEO Mohammad Choucair speaks with Proactive Investment about the minerals exploration side of the business and why it is crucial to secure supply chains to feed into the materials lifecycle.
As Choucair says in the above interview, Archer has three success factors:
A broad scope project portfolio. Archer has a portfolio of 100% owned tenements.
Diverse projects. Archer's projects span district to resource scale.
Successful drilling programs. The company has delivered several successful drilling campaigns that we will look at shortly.
The company's overarching strategy is to build an industry-leading Materials Technology company, that delivers maximum value to shareholders through the commercialisation of assets at various stages of the materials lifecycle. Archer has strong intellectual property, broad-scope mineral tenements, world-class in-house expertise, a diverse advanced materials inventory, and access to over $300 million of R&D infrastructure.
Archer has just extended a Share Purchase Plan to raise $3 million, whilst waiting for funds to come in from the sale of its Leigh Creek Magnesia Project. In terms of exploration, funds will be used to further test its Campoona graphite and finalise the Campoona Shaft Program for Environmental Protection and Rehabilitation (PEPR).
The great graphite play of SA
Archer was granted a mining lease for the Campoona deposit, part of the Eyre Peninsula Graphite Project, in late 2017.
By Q1 2018, it knew it was onto something it could build part of its business around.
Thus far, it has done so with style.
The mining lease allows, subject to the grant of all remaining environmental approvals, the mining of graphite ore and processing of approximately 10,000 tonnes per annum (tpa) of ultra-high-quality graphite and processing of up to 100 tpa of graphene.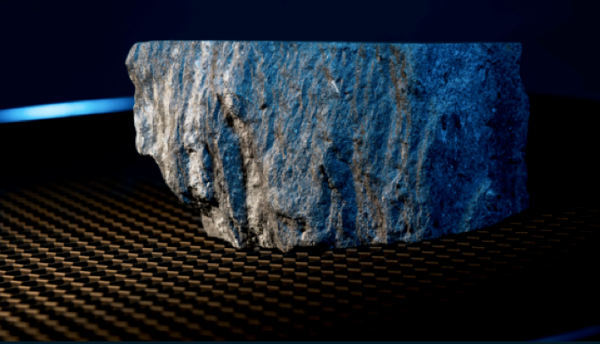 Since its mining leases were granted, the company has hit significant milestones as you can see in the illustration below: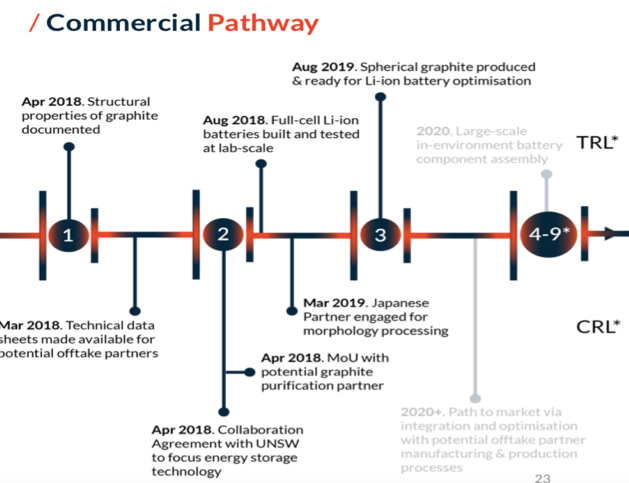 Looking at this history, by April 2018, Archer had found that graphite from Campoona is structurally near perfect down to the atomic scale. In August that year, the company announced that 99%+ and 95% natural Campoona flake graphite was used to produce commercially scalable full-cell configuration Li-ion batteries at the University of New South Wales, with whom it has an agreement to access the facilities it needs to build chip prototypes for its quantum technology.
You can read more about that in this Next Tech Stock article: Archer materialises the road to commercialisation.
On 12 March this year, Archer announced the successful conversion of 95% and 99%+ natural flake graphite from the Project into high value spherical graphite using proprietary technology developed by Archer's Japanese Partner for integration into Li-ion batteries.
Spherical graphite materials are high-value, estimated to be worth US$3,400 to US$4,400 per tonne. This market is said to be the entry point for the Li-ion battery market, which is forecast to increase to US$130 billion by 2028 with growth concentrated in the Asia Pacific region.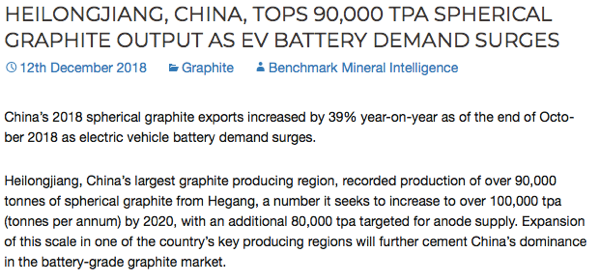 As you can see, this is a substantial market and Archer is one step closer to meeting its needs after successfully assembling and testing several lithium-ion battery configurations, incorporating spherical graphite derived from the Campoona graphite project as is happening in the picture below.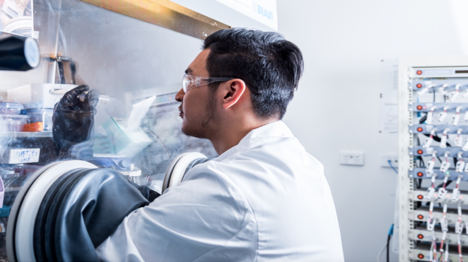 "Our results indicate that Archer can produce a spherical graphite product which could work in lithium-ion batteries," Archer CEO Dr Mohammad Choucair said.
"There is no one industry standard battery for lithium ion batteries – different manufacturers use different chemistries. We now have the required information that potential partners with the required resources downstream need to perform the optimisation and therefore integrate Campoona graphite in their batteries."
Archer intends to maximise value for shareholders and the community by investigating high-value added graphite product processes (spherical graphite coating; and graphite purification) and other market opportunities including end-use integration.
Graphite is just one strategic play.
When Archer identified an exploration target for its Eyre Peninsula HPA Projects in South Australia, it expanded its market.
HPA projects moving forward at speed
Archer has been working diligently at its 100% owned Franklyn Halloysite-Kaolin and Eyre Peninsula (EP) Halloysite-Kaolin Projects.
The Franklyn Project is located approximately 220km north of Adelaide, whilst the EP Project is located 115km west of the Whyalla Port and just 150km south-east of Andromeda Metals Ltd (ASX:ADN) Poochera Project.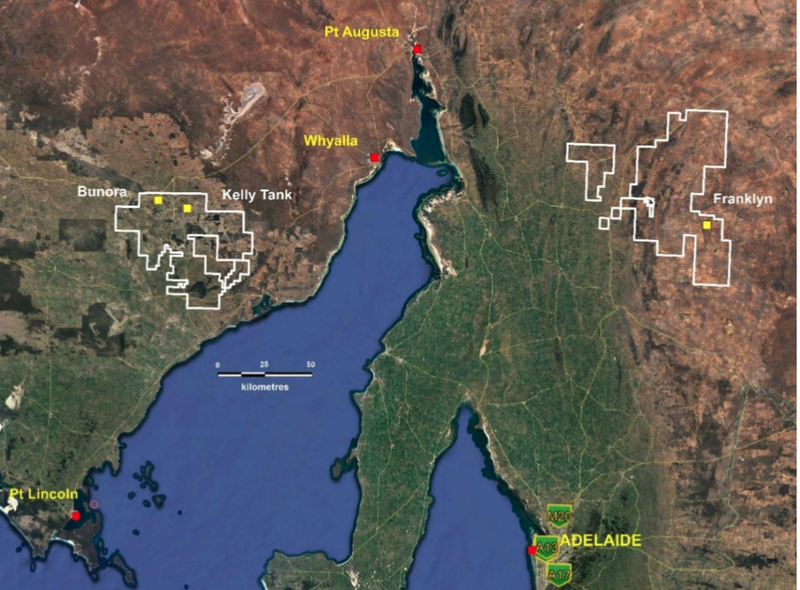 Both projects have near surface mineralisation and are easily accessed by existing roads.
The target is based on historical drilling that intersected substantial widths of mineralisation over an extensive area.

Note: The potential quantity and grade of the Exploration Targets reported are conceptual in nature, there has been insufficient exploration to estimate a Mineral Resource and it is uncertain if further exploration will result in the estimation of a Mineral Resource EP Project or Franklyn Project.
Archer is currently conducting an aircore drill program of 18 holes, to an average depth of 47 metres for a total of 850 drill metres at Franklyn Halloysite-Kaolin Project, which is designed to confirm the extent and quality of the kaolin mineralisation and to collect bulk sample for further testing. The limited work undertaken by the South Australian government here reported halloysite comprising over 15% of one sample.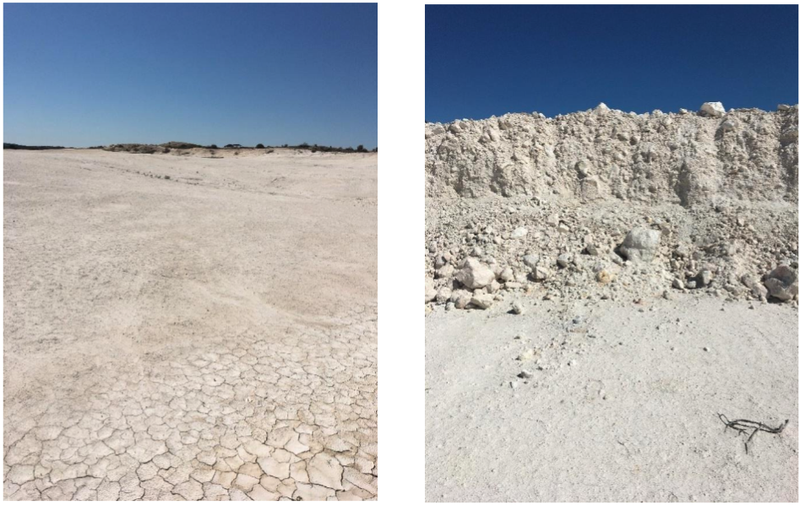 The company expects to have assays and drill results Assay and drill results from Franklyn ready in less than a month's time.
"Franklyn and Eyre Peninsula are both large projects with early regional exploration results showing the potential to expand these projects further. Both projects are ideally located to existing infrastructure and easily accessed by existing roads and tracks thereby making exploration easier and relatively low cost," Archer Executive Chairman Greg English said.
"In addition to the presence of a large kaolin Exploration Target, the confirmation of the presence of halloysite at both the Franklyn and Eyre Peninsula projects increases the potential of these projects."
Nickel, another critical minerals
In mid-November, the state government of WA announced it would release $4.93 million of funding for nickel and gold exploration in the Eastern Goldfields as part of Western Australia's Exploration Incentive Scheme (EIS).
It highlights the importance of mining to this country, especially the race for battery minerals.
A third of the applicants are searching for battery commodities, dominated by nickel or nickel-cobalt exploration. Others are looking for vanadium and lithium.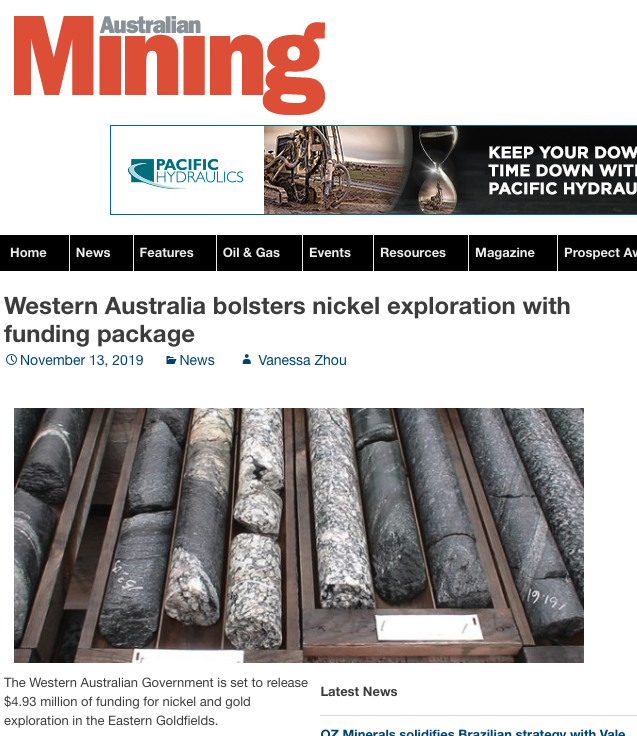 Archer's WA nickel play is the Albion Downs Nickel Project is in the Eastern Goldfields, located 18km NNW of Mt Keith, Western Australia.
The project is prospective for nickel mineralisation, with historical work proving the same types of rocks containing nickel compounds present at the nearby Mt Keith nickel mine.
The Albion tenement is along strike of the world's two biggest nickel miners, BHP Billiton owner of Mt Keith, and MPI Mines' (Norilsk), which operates the Jericho Nickel Project.
So, there is a lot of upside here.
Albion Downs consists of one exploration licence E53/1926 granted in 2018, for which Archer has been reviewing historic information and reviewing the prospectivity of the tenement.
In particular, Archer has been looking at the potential for the discovery for massive, magmatic nickel sulphides.
The potential exists here for Type 1 (e.g. Mount Keith and Jericho) massive sulphides within E53/1926 given the occurrence of massive sulphides at BHP's Jericho prospect and the presence of disseminated sulphides immediately to the south (Norilsk).
The upside at Albion is that this tenement is underexplored, so given its proximity to BHP and Norlisk's projects expectations are high.
Archer's E53/1926 tenement is situated within the northern part of the Norseman-Wiluna greenstone belt of the Eastern Goldfields Province. This region is host to significant gold and nickel deposits.
"We are pleasantly surprised by the results from the review of our Albion Downs Nickel Project," English said.
"The tenement is within a known nickel province and the potential for accumulation of massive nickel sulphide mineralisation at or near the footwall contact positions of the ultra-mafic remains high.
"We intend to review the existing geophysics and to acquire additional data during this quarter with the expectation of identifying drill targets."
Diversity is key
Archer has 100% ownership of 22 Exploration Licences for a diverse range of minerals.
Whilst we have looked at graphite, HPA and nickel, as these have been the company's recent focus, there are an array of other minerals the company is exploring for as it targets prospective areas for high-value commodities such as copper, gold, tungsten and cobalt.
Ongoing, successful drilling programs have been conducted for these minerals.
Here's a quick overview:
Copper and gold
Archer owns the Blue Hills Copper-Gold Prospect, a large district scale copper anomaly covering an area of 25km2.
The project is located approximately 240km north of Adelaide, where Archer has discovered three large scale gold and copper in soil anomalies.
English said of its Bartels Gold Project, "We have known about the Bartels Gold Project for a while but have been focused on other projects and our growing Advanced Materials Business. The recent sharp increase in gold price and renewed investor interest in gold projects has prompted us to review the Bartels Gold Project.
"We believe Bartels to be a low sulphidation epithermal style gold project. Bartels is a very large gold target covering an area of 25km2and Archer will be seeking a partner to assist in the exploration of Bartels."
Archer is searching for an exploration partner for this project.
Meanwhile, the Emu Plain Copper Project on South Australia's Eyre Peninsula is focused on the discovery of copper mineralisation proximal to the historic Emu Plain copper mine.
Cobalt
The North Broken Hill Project is located approximately 20km north of Broken Hill, New South Wales, and covers an area more than 400km2, with cobalt identified in the tenement area.
Tin and tungsten
Archer has identified scheelite hosted tungsten mineralisation within the tenement area at North Broken Hill. Outcropping areas are considered to be highly prospective for tungsten mineralisation.
In July this year, the company also lodged an application for a tin/tungsten project near Stanthorpe, NSW.
Manganese
Archer has two manganese projects. The Ketchowla Cobalt-Manganese Project is located within the area of our North Burra Project tenements and is approximately 45km north of Burra, South Australia. Jamieson Tank is located on South Australia's Eyre Peninsula near the township of Cleve.
Magnesium
Archer acquired the Leigh Creek Magnesia Project in 2011 when it was granted two exploration licences that covered the Leigh Creek Magnesia deposits. The deposits extend for over 20km, are mostly outcropping and have been mapped and explored since the mid-1900s. The LCM Project is located 20km NW of Leigh Creek Township, South Australia and is the world's largest cryptocrystalline magnesite deposit.
Critical minerals, critical to life
Why critical minerals?
There are 50 critical minerals listed by the Australian and US governments, each with their own fundamental purpose.
Critical minerals are indeed critical to life. It is the reason for the Australian government's $300 million+ investment into mineral exploration into critical minerals.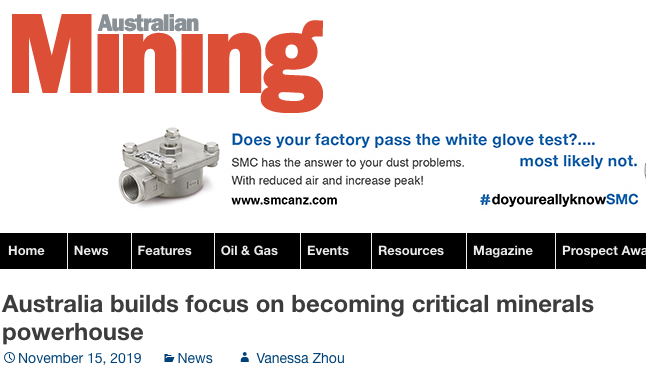 In fact, the Australian government is offering financial support for critical minerals projects that the government deems eligible.
Federal Minister for Resources Matt Canavan said of the grant, "We are determined to develop our rare earth and critical mineral assets for the benefit of Australia and our technology-driven industries," Canavan said.
"By allowing proponents to secure financing through both EFA and the NAIF, we are enhancing opportunities for our critical mineral sector. This opens up new opportunities in trade and manufacturing, creating jobs of the future for thousands of Australians."
In the following video Canavan explains why Australia is helping the US to develop a critical minerals strategy.
Critical minerals are used in emerging high-tech applications across a variety of sectors such as renewable energy, aerospace, defence, automotive and particularly for electric vehicles.
Add in telecommunications and agri-tech and you have a comprehensive list of industries where critical minerals are required.
These minerals are essential for economic and industrial development.
Australia is a leader in the exploration for these minerals and is key to developing commercially viable and world leading reserves which attract investment from new markets, and capitalise on the strengths of our world leading resources sector.
Archer is at the forefront of this exploration and through its materials lifecycle strategy can supply the minerals as well as develop them for life technology breakthroughs.
---