8 Million Tonnes of Flake Graphite Just Acquired by WMN
PUBLISHED: 16-07-2015 10:30 a.m.
Western Mining Network (ASX:WMN) has changed its graphite game.
It's just acquired its first JORC resource – 8 million tonnes of flake graphite – in a straight up and down deal that will see it take over an advanced Indonesian graphite developer in exchange for 25 million shares.
Flake graphite is a key ingredient in lithium-ion rechargeable car batteries, a global market predicted to rise to over $74BN – and now WMN can look to supply it's key components – graphite.
This move sends a clear signal to the markets that WMN is serious about becoming a major graphite producer, now that it has an established resource to advance into production.
All of this is in parallel to WMN's efforts to bring its flagship, high grade Tamboli Graphite Project on the Indonesian island of Sulawesi into production, with plans to sell to steelmakers and graphene producers.
WMN is also setting up its own advanced graphite production hub focused on creating new products and advanced technology applications using graphite.
WMN is rapidly becoming a full spectrum graphite company – aiming to mine, process and sell graphite to the widest possible range of markets and develop its own products, a true end-to-end value chain.
And with the first JORC in the bag, WMN is on a roll...

The Next Mining Boom first covered the $75M market capped Western Mining Network (ASX:WMN) with the in-depth article Graphite Godfather's Asian Power Play .
This is a comprehensive look at the company's plans and connections in Indonesia – including its in-country advisor Panji Suharto , grandson of the nation's former leader.
At a broad stroke, WMN's Indonesian graphite project is called Tamboli, and it comprises two key components on the island of Sulawesi: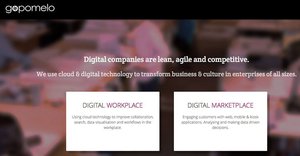 Pt Mekonga Sejahtera is a 98ha graphite exploration license, which WMN holds an option of 75% over. Then there's Pt Eagle Rich – a 100ha piece of land earmarked for construction of a graphite beneficiation plant and industrial estate. WMN holds options on 99% of this.
Now, WMN doesn't yet have a JORC resource yet there – but it's working to establish one through widespread drilling that's returning strong graphite results. When that's in place, WMN will establish a mine, send raw material to its own processing plant, and make commercial grade 94% pure graphite powder.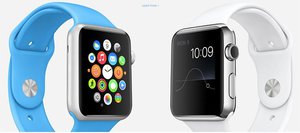 WMN signed an agreement with a pair of Korean partners to take the raw graphite material it mines and turn it into a saleable product of 94% purity that sells for up to US$1,200/tonne.
WMN has already signed a letter of intent with South Korean industrial supply company, Dongsung Highchem Co Ltd, to supply up to 50,000 tonnes of graphite per year from its Tamboli project.
That's the mining side of the business – but it's the technology side of things that shows WMN's big potential.
Our article WMN Enters Graphene Technology Race covers WMN's accelerating plans to establish a graphite applications hub in Indonesia, right outside the gates of the Tamboli project.

WMN has just signed a Memorandum of Understanding (MoU) to acquire up to a 51% stake in a leading South Korean graphite innovator Carbon Nano-Material Technology Co. Pty Ltd (CNT). CNT is at the forefront of developing refined graphite and graphene carbon materials – all derivatives of the graphite WMN is getting set to mine.
Using WMN's graphite, CNT can create a super strong, incredibly flexible and adaptable material – graphene – that is one-atom thick and the strongest material ever tested in the world .
There are predictions that the market for graphene could reach $200M by 2026 , and keep growing as more and more uses are found for it.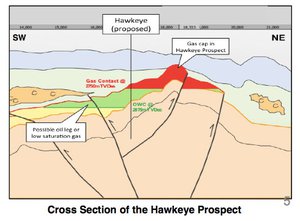 When construction of WMN's industrial estate outside the Tamboli mine gates begins, its 51% stake in CNT could see it quickly establish real world applications for graphite and graphene technology.
That's WMN's big advantage over its graphite peers – it offers the ability to mine high-grade graphite material, which is in demand from steel makers, as well as being able to develop cutting edge technology in house and reap the benefits.
And the company has just taken quite possibly its biggest step yet towards fulfilling this vast potential...
WMN acquires a JORC graphite resource
In a significant development for WMN, the company has just locked in its maiden JORC graphite resource in Indonesia: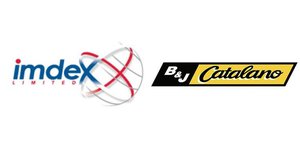 WMN has signed a Heads of Agreement with PT Grafino Nusantara, which has developed a JORC resource of 8 million tonnes in West Kalimintan, Indonesia.
It's also got a 10,000 hectare chunk of land ripe for exploration. Both projects are surrounded by excellent infrastructure and can use an asphalt road to access the provincial capital of Pontianak 215km away.

Now, the terms of the deal are quite straightforward.
WMN will acquire 100% of PT Grafino – including its graphite and exploration assets – in exchange for issuing 25 million new shares.
There's no cash consideration.
The deal should be signed within 60 days and the entire management team of the company will join WMN. This move will bring significant local and international expertise in to drive the projects ahead.
In one step, WMN has got itself a JORC resource – 8 million tonnes of flake graphite, the very same stuff that car makers across the world are scrambling to get their hands on, to make rechargeable batteries with for their electric vehicles – a multi-billion dollar industry.

So in addition to the JORC graphite resource it's developing at Tamboli – whose high grade is suited to steelmaking – WMN is also covering the bases for flake graphite, meaning it can straddle the two big global markets for graphite.
Carmakers like Tesla, Mercedes and Toyota make electric cars that use rechargeable Lithium-ion batteries, requiring large amounts of graphite to work, and now WMN can be the supplier.
Plus, by having a JORC in the bag, it sends a strong message to the markets that WMN not only means business, but that it's actually able to do it.
Let's have a look at what the company's getting for its 25 million shares...
8 million tonnes and 10,000 hectares of exploration
PT Grafindo Nusantara owns two graphite tenements at Balai Sebut, Sanggau district of West Kalimantan.
The first is held by PT Trans Sulawesi Tenggara (TST) and consists of 80.5 hectares of land for mining – this is where you'll find the 8 million tonne JORC flake graphite resource:

The second is held by PT Trans Sulawesi Sejahtera (TSS) and consists of 10,000 hectares of exploration ground – another 25 hectares of land has been acquired at the TSS property to accommodate a campsite, processing plant, road and tailings facility.
Now, let's focus on the TST concession with its JORC resource: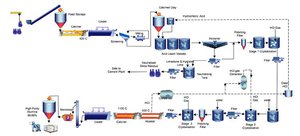 SRK Consultants completed a JORC resource for the TST Balai Sebut deposit in November 2013, based on an 89 diamond hole program for 4,720m of drilling over an area initially defined by geophysics.

When the drilling was completed, SRK's work was turned into a JORC of close to 8 million tonnes of graphite, with a high grade of 12.7% Mean Total Graphitic Carbon (TGC):

Indonesia's government granted a mining licence valid for 20 years in July 2013, and preliminary mine studies have confirmed a low strip ratio open pit mine can be developed there.
Early work on the metallurgical aspects of the project suggest a conventional grinding and flotation plant can be used to extract the ore and produce high value products to suit the carbon downstream market.
So for WMN, this is shake and bake stuff – it can swoop in, take the TST JORC resource, and put it into production in parallel to its efforts out at Tamboli.
And it can also develop the exploration ground helmed by TSS, giving further graphite potential.
In the coming years, WMN could have three JORC resources going into production full tilt in the heart of Asia, strategically positioned to supply a wide range of graphite products to the global industries that crave them – and who pay top dollar.
Next steps for WMN
We should see the full sign off for the deal within the next 60 days, and when the pens ink the contract, WMN will have its first JORC resource in the bag – 8 million tonnes of flake graphite.
This is a significant move for the company.
It establishes it as a graphite player and enhances the already impressive plans it has to develop a JORC resource at Tamboli and profit from an end-to-end graphite value chain.
WMN aims to mine graphite, process and sell it, as well use it to make its own technology products.
At The Next Mining Boom we see this as a sign of great confidence from WMN, and something that could provide a catalyst for a re-rate.
Getting a JORC resource under the belt is a big step, and as WMN works to establish another one at Tamboli, this could whet the market's appetite for a new source of this in demand material.
---