Mantle Mining Corporation (ASX:MNM)
Mantle Mining (ASX:MNM) is looking to revive the past glories of East Victorian goldfields at its Morning Star and Rose of Denmark mines at Woods Point Goldfield.
The district boasts six million ounces of historical high-grade gold production and signs point to significant upside potential at the project.
It has been a big few months for the cashed up MNM, with its drilling programme confirming a sizeable block of mineralisation at the Stacpoole zone, where a strike distance of ~200 metres has now been drilled.
MNM is also cashed up after selling two non-core leases for $400,000. The proceeds should come in handy in terms of strengthening the balance sheet, and allowing MNM to invest further in developing Morning Star.
This comes on the back of major shareholder InCoR Holdings Plc raising its shareholding in the company to 9.96%. InCoR is one of the largest venture capital companies in the resource sector and its interest in MNM is significant.
The information on this page should not be the only trigger for your investment decision. Click on the links below for a more in-depth and informed examination of the company. We strongly recommend you seek professional financial advice whenever making financial investment decisions.
Given the progress it is making, and with cash in the bank, MNM could be on the verge of a growth spurt as it looks to increase its market cap above the current $13 million.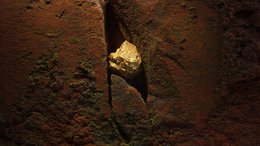 Related Mantle Mining Corporation (ASX:MNM) articles