First Graphite Ltd. (ETR:M11, ASX:FGR)
The race to create the best and most innovative energy saving technologies continues unabated, as smart phones, portable devices and electric vehicles, are all being built with new efficiencies front of mind.
So with the competition heating up for energy saving gadgets, manufacturers are looking for a big commercial edge.
First Graphite (ASX:FGR), a company that sources premium quality graphite from Sri Lanka and transforms it into graphene, could be the company that provides that edge – not only through the provision of its graphene, but also through the development of a radical new energy storage device, that it could soon have a controlling interest in.
Known as the BEST battery, this current proof-of-concept device physically stores energy rather than chemically storing it and has performed better than existing batteries in the lab – in the next 24 months FGR and its partner are planning to scale it up to a commercial prototype.
The BEST battery is ultra-thin, ultra-light, provides ten times better energy density and ten times faster charge/discharge rates than competing devices, and is capable of 10,000 charge/discharge cycles.
FGR will provide $2 million over the next 18-24 months in exchange for a 60% controlling interest in the company that holds the international licence to this patent-pending technology.
The information on this page should not be the only trigger for your investment decision. Click on the links below for a more in-depth and informed examination of the company. We strongly recommend you seek professional financial advice whenever making financial investment decisions.
The BEST battery has been dubbed a 'miracle supercapacitor' and could make a very attractive component for manufacturers' smart phones and EVs and other battery powered gadgets.
FGR's buy-in into this technology plays nicely into its overall plans, as it continues to produce high quality, low cost graphene that it can use towards its overall technology ambitions.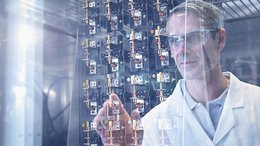 Related First Graphite Ltd. (ETR:M11, ASX:FGR) articles