Consolidated Zinc (ASX:CZL)
As the zinc price rose to its highest levels in months, Consolidated Zinc (ASX:CZL) has looked to capitalise on positive market sentiment.
CZL's continued discovery of high zinc grades at its Plomosas project in Mexico is bringing it closer to its maiden JORC Resource.
At last count CZL had sunk 42 holes, targeting two main zones and is starting to put some weight behind its numbers.
CZL is sitting on a potentially unique high grade opportunity and must constantly re-assay cores because the grade is simply too high for conventional measurement.
That's always a good sign to us… in fact CZL's drill results to date are putting it on par with some of the highest grade zinc resources in the world.
The information contained on this page should not be the only trigger for your investment decision. Click on the links below for a more in-depth and informed examination of the company. We strongly recommend you seek professional financial advice whenever making financial investment decisions.
Although an early stage play, CZL is starting to roll its drilling results into a JORC Resource.
And it shouldn't be long now before the market has a clear indication of the initial resource size of the project…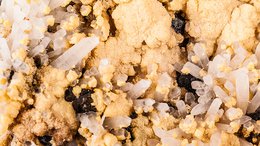 CZL's Drilling Continues to Discover High Grade Zinc
Apr 21, 2016
We've told you the story of this high-grade zinc player before, highlighting just how big Consolidated Zinc (ASX:CZL) could be. In fact since we first brought CZL to your attention back in October 2015, in the article Boutique ASX Zinc Explorer on Cusp of Production, the stock has been up as high as 86%.
Related Consolidated Zinc (ASX:CZL) articles