Cradle Resources Ltd (ASX:CXX)
Cradle Resources (ASX:CXX) is progressing well in its search for niobium, having delivered a first rate Definitive Feasibility Study (DFS) with which to source larger-scale funding and move into mine construction at its flagship Panda Hill Project in Tanzania.
Niobium is a relatively unknown metal that has attracted a whole swathe of manufacturers in car making, steelmaking and electronics and if CXX fulfils its promise of constructing a mine, its production footprint indicates that it will be able to contribute around 6% of the world's total supply of niobium.
CXX plans to be in production within two years.
CXX has solid institutional backing, having recently raised $2.1M.
It has also recently received a sturdy Ore Reserve, indicating a life-of-mine ore reserve of 10 years, a recovery rate of 61%, and an operating cost that is half the current niobium price.
The information on this page should not be the only trigger for your investment decision. Click on the links below for a more in-depth and informed examination of the company. We strongly recommend you seek professional financial advice whenever making financial investment decisions.
Niobium is a tightly held market with only three other players in the world, so if CXX can break into the market at just the right time, its $43 million market cap could well be headed much higher.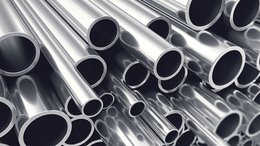 CXX On Track to Enter Niobium Market: Could Contribute 6% of World Supply?
Aug 16, 2016
Cradle Resources (ASX:CXX) is a mining company going the extra mile by not only picking up its Project at the right time, but also, picking up a Project that is directly leveraged to the sci-fi age we now live in. To date, CXX has quietly gone about making exploration progress for a relatively unknown metal called Niobium – a key component of metals alloys that facilitate steel production and used in highly-specialised functions such as particle accelerators and jet engines.
Related Cradle Resources Ltd (ASX:CXX) articles