Archer Exploration (ASX:AXE)
Archer Exploration (ASX:AXE) has four significant avenues of interest: graphite, copper and cobalt.
However, it is its graphite play that is emerging as a real gamer changer for this small Australian-based exploration company.
AXE has taken significant steps towards vertically integrating its graphite operations following the purchase of Carbon Allotropes, an online graphite and graphene marketplace that sells graphite and graphene products to domestic and international customers.
The acquisition brings into focus AXE's Eyre Peninsula Graphite Project, where it plan to utilise its large graphite endowment to supply a constant stream of high-grade graphite/graphene to local offtake partners and global industry.
The 100% acquisition of Carbon Alltropes, not only provides critical distribution capability including enhanced service offerings, cross-sell and up-sell opportunities, it also brings with it Carbon Alltropes' founder Dr Mohammed Choucair as its new CEO.
Dr Choucair is an award-winning chemist with global recognition, and someone who also happens to be one of the world's leading graphene specialists.
The information on this page should not be the only trigger for your investment decision. Click on the links below for a more in-depth and informed examination of the company. We strongly recommend you seek professional financial advice whenever making financial investment decisions.
AXE is now waiting for applications for the mining and processing of ultra-high-grade graphite and for the manufacture of graphene to be granted.
Once this occurs, AXE will become a first mover in the graphene processing space, whilst also potentially giving its $11.79 million market cap a decent shake.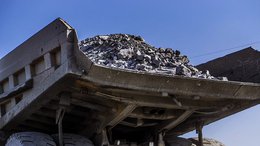 Related Archer Exploration (ASX:AXE) articles