Australian Mines Limited (ASX:AUZ)
We're moving towards a greener, low-emissions future faster than you can say 'Tesla-powered electric vehicle revolution'. Within 20 years 40% of all cars are expected to be electric powered.
Crucial to this shift will be access to an adequate, reliable supply of key battery metals, including cobalt and nickel.
One ASX developer that could be on its way to emerging as a major global supplier of raw materials to this burgeoning sector is Australian Mines (ASX:AUZ). AUZ has taken early notice of this global movement towards renewable energy sources and battery technologies, as reflected in its underlying strategy and portfolio.
AUZ has two world-class, JORC compliant cobalt, nickel and scandium projects in NSW and Queensland: Sconi and Flemington.
Sconi is the most advanced project of its kind in Australia, with mining and environmental approvals in place, and a BFS is well advanced, while Flemington is the direct western continuation of Clean TeQ's (ASX:CLQ) Syerston ore body.
AUZ's recent capital raising was oversubscribed by almost three times the initial amount sought — an endorsement of the high-calibre nature of its projects and nimble development strategy.
The $20 million raised puts AUZ in a very comfortable position to fast-track development of its assets, including completion of its Bankable Feasibility Study (BFS) at its Sconi Project in time for April next year.
The information on this page should not be the only trigger for your investment decision. Click on the links below for a more in-depth and informed examination of the company. We strongly recommend you seek professional financial advice whenever making financial investment decisions.
This battery technology-focused ASX developer has come a long way in a relatively short period of time, showing plenty of potential for future growth. If AUZ continues the purposeful strides forward it's maintained so far, it may not be long before it leaves behind its small-cap days.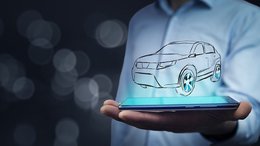 AUZ: Unlocking Value in NSW Cobalt
Nov 30, 2017
Australian Mines (ASX:AUZ) could be on its way to emerging as a major global supplier of raw materials to the burgeoning EV battery market sector.
Related Australian Mines Limited (ASX:AUZ) articles