Aguia Resources (ASX:AGR)
The agricultural sector in the south of Brazil is booming, and it is one of the globe's food bowls.
Only there is one problem – there is no local supply of phosphate, one of the three key fertilizer elements that promote growth.
Local farmers are 100% reliant on phosphate imports from as far away as North Africa, so the door is open for a local player with a solid resource to deliver economic benefits to the local population.
Enter Aguia Resources (ASX: AGR).
AGR is set to develop a local supply source of phosphate in a region that has no other planned phosphate mines under development, and the company can enter the market with a sustained cost advantage by selling its phosphate locally.
Infill drilling has begun at AGR's flagship Três Estradas phosphate project, designed to convert the existing Inferred Resource to a Measured and Indicated resource.
Drilling will de-risk the project and confirm AGR's economic projections, putting it in a good early position to meet its supply ambitions.
Importantly, following a heavily subscribed $8.5 million placement, AGR has plenty of working capital to fund extensive works and complete its Bank Feasibility Study (BFS).
Just as important for investors is that the placement was undertaken at 10 cents. With AGR currently trading at 9 cents, investors could take a cheaper position compared to the latest institutional funding round.
The information on this page should not be the only trigger for your investment decision. Click on the links below for a more in-depth and informed examination of the company. We strongly recommend you seek professional financial advice whenever making financial investment decisions.
AGR is building a strong business on the back of current phosphate supply inefficiencies.
With several catalysts to come including the completion of its infill drilling in Q12017 and results from its BFS due shortly, it is advancing well on its plan to secure a strong resource and become an important phosphate producer for southern Brazil.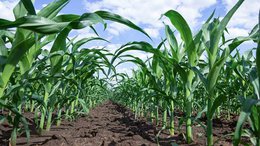 AGR's Phosphate Resource Set to Deliver Value Uplift?
Nov 9, 2016
Just last month, we brought you an intriguing agribusiness enabler. Since then this company has been busy inserting itself into the southern Brazilian agriculture sector in a bid to capitalise on the growing demand for phosphate fertiliser in the expanding agriculture sector in Brazil.
Related Aguia Resources (ASX:AGR) articles