American Pacific Borate and Lithium Limited (ASX:ABR)
Having secured high-potential lithium tenements close to Tesla's Nevada Gigafactory, American Pacific Borate & Lithium (ASX:ABR) is now working hard to develop its flagship Fort Cady Borate-Lithium Project.
With results flowing in, ABR is confident it can complete an initial Scoping Study in the current month and then prepare a Feasibility Study for the middle of 2018.
Its most recent results have come in the form of excellent boron recoveries, with initial test work on representative sample core from colemanite mineralisation containing 6.2% B 2 0 3 (11.0% H 3 B0 3 EQ) and 505ppm Lithium.
These are excellent numbers for a company that sees itself as being first and foremost a compelling boric acid project, with a lithium by-product side play.
ABR is aiming to produce a high-grade lithium operation from the Golden State, and further exemplify the commercial potential of its Fort Cady Project.
By integrating borates with lithium production, ABR could establish an early-mover position in the borates and lithium sectors.
The information on this page should not be the only trigger for your investment decision. Click on the links below for a more in-depth and informed examination of the company. We strongly recommend you seek professional financial advice whenever making financial investment decisions.
As several price catalysts begin to come into view including a scoping and feasibility study, further assays and a separate brine exploration program, ABR could be setting itself up to benefit long term from the consumer-driven explosion in electronic goods powered by lithium batteries.
As an overlooked junior, ABR is emulating existing industry giants such as SQM, Rio Tinto and GSC. By all accounts this appears to be a value-packed peer emulation play, that's ticking the right boxes, at just the right time.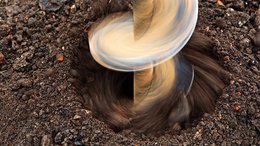 Related American Pacific Borate and Lithium Limited (ASX:ABR) articles